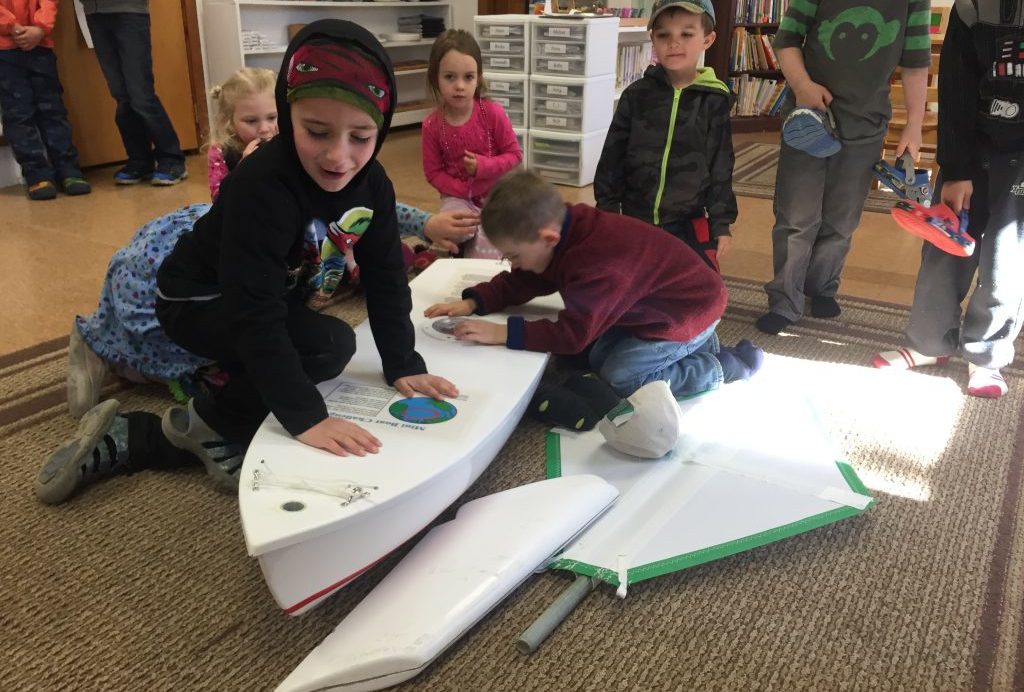 Educational Passages wants this program to be a memorable, exciting, and worthwhile educational experience for you.  These boats are good sailors, strong and usually cross oceans and survive hurricanes.  Our Board of Directors is very knowledgeable about the sea and consists of two captains, a maritime academy professor, a NOAA research oceanographer, educators, and a solo sailor.  We want to assist you in any way we can to make this as interesting as possible for your students.  Just email your questions to miniboats@educationalpassages.com. We encourage you to take advantage of this and communicate directly with experienced sea captains or an oceanographer.
For boat building questions and instruction manual, contact miniboats@educationalpassages.com.
We will monitor your boat on our website so please email us a photo of your boat, give us her name, where and when you plan to launch her, and any other information or additional photos or stories about your adventure.  We'll post this information on the website and write it up in our quarterly newsletter.
Click here to order a MiniBoat.