Landed in the Isles of Scilly, UK
Posted on
August 20, 2019
The Spirit of Ashley Hall landed in the Isles of Scilly on August 20, 2019. Emails and Facebook messages were sent to try and find someone who could recover her. Bruce Frank posted a picture for us and noted, "White Island this afternoon. Searched where it landed (on the left hand side in this picture), but told on my way back up that it was recovered by someone this morning!"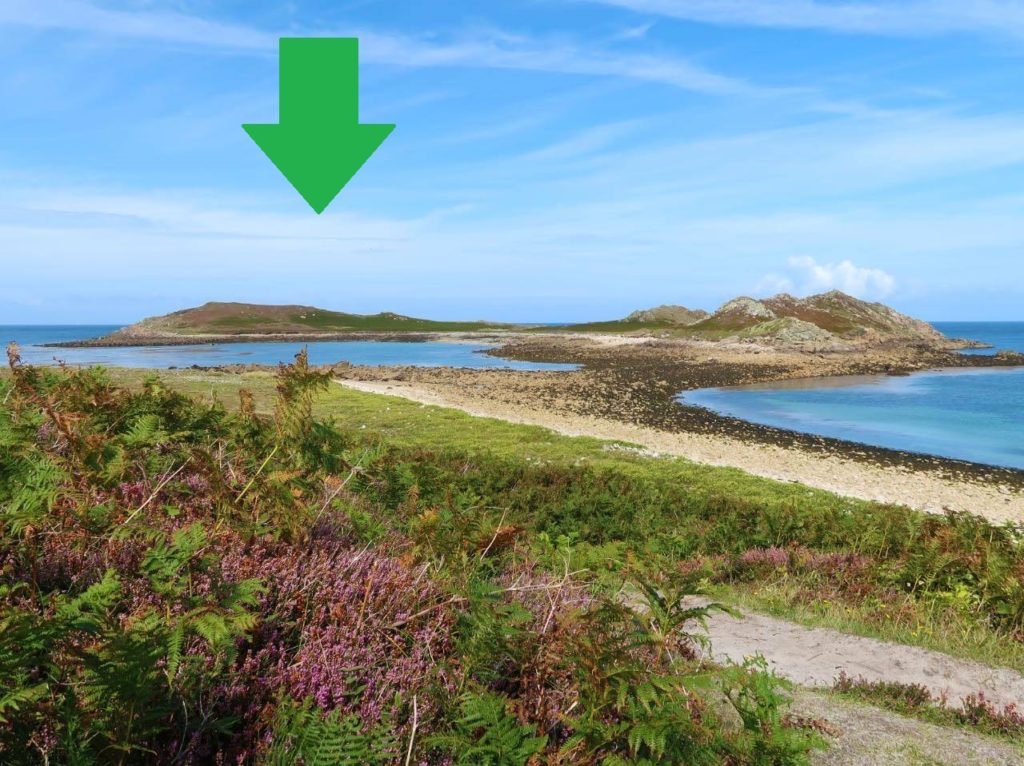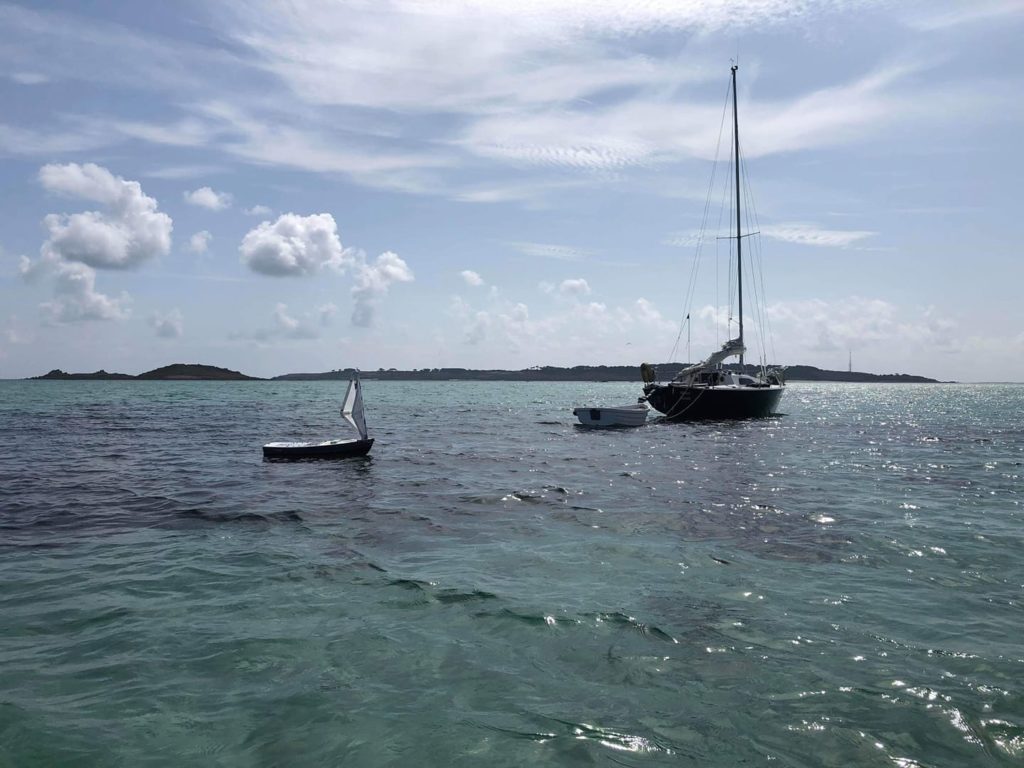 We then heard from Robin Mawer who posted this note: "It went ashore in the night or this morning on the rocky shore of White Island (north of St. Martins Isles of Scilly). I told my son David Mawer who went round in his yacht and recovered it off the rocks… It looks from another comment on here that he has it in tow behind him now!" and sure enough we found the picture with the Spirit of Ashley Hall in tow behind the Moon Dance (see picture to the right).
August 21, 2019
Back in South Carolina, the students at Ashley Hall had their first day back to school on August 21 and heard this announcement at the morning assembly!
Later that day, we received an email from Ms. Marshall who wrote: "Hello! I am the school teacher on St Martins in the Isles of Scilly and I have your boat at my school! It was recovered just off our island and brought to me. We are a tiny base of only 15 primary (4-11 years old) children but part of the larger school which consists of 240 pupils spread across 5 islands!". She also noted, "What an epic journey for such a little boat. We have all been excited to see it recovered when we heard about it!"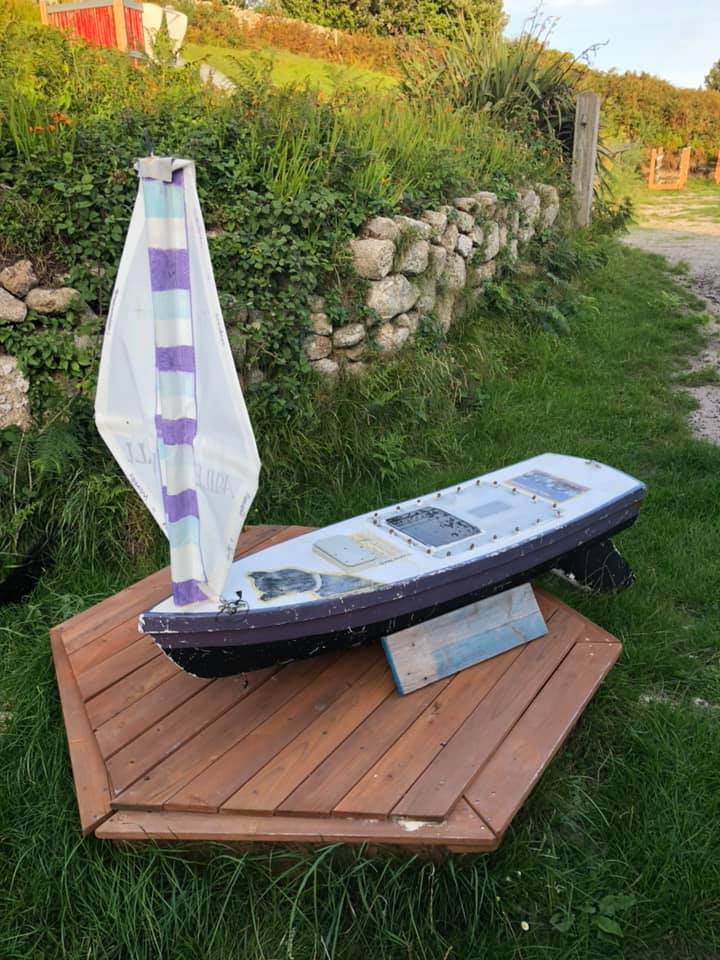 August 22, 2019
While arrangements are being made to share the story and connect classrooms across the Atlantic, the finder, Dave Mawer, sent us an email on August 22 with pictures and videos from the recovery! He said "here are some of the photos of my son Ahab and me collecting SoAH from White Island and then towing her behind Moon Dance (not dancer) to Higher Town and on to Little Bay. A couple of litres of water came out from the joint between the deck and the hull at the stern and there were goose barnacles living on the hull."
He also sent the GPS track from his handheld GPS which shows the SoAH adventures beyond recovery. Looks like the miniboat was recovered around 11:15Z, only 5 hours after it landed!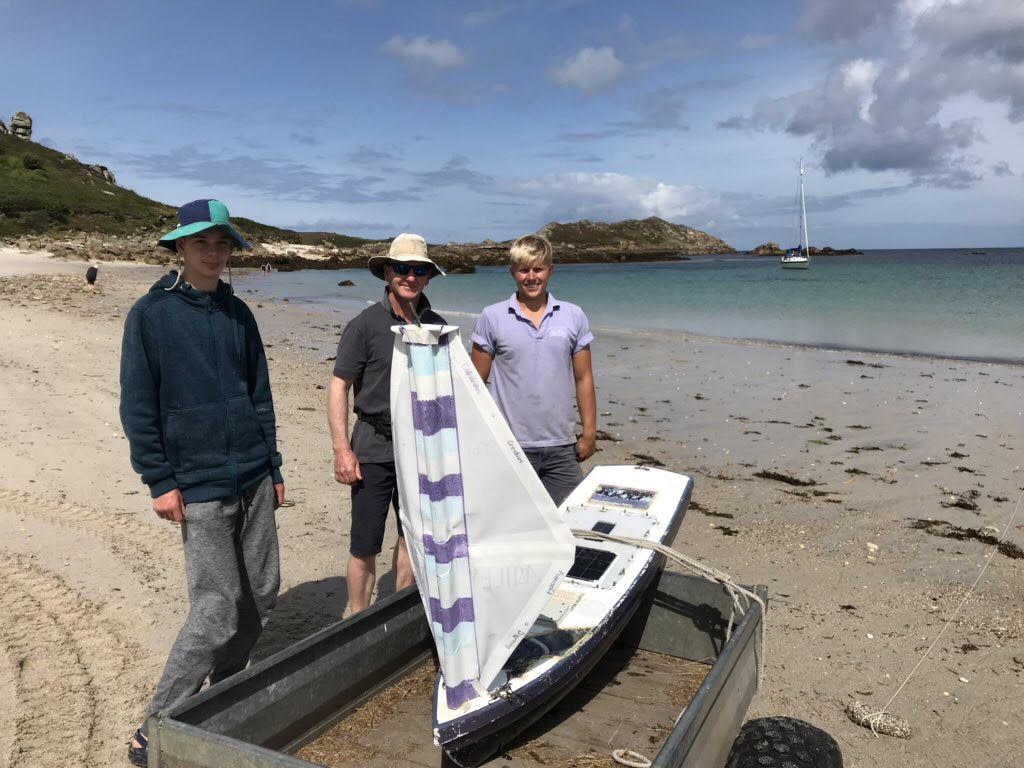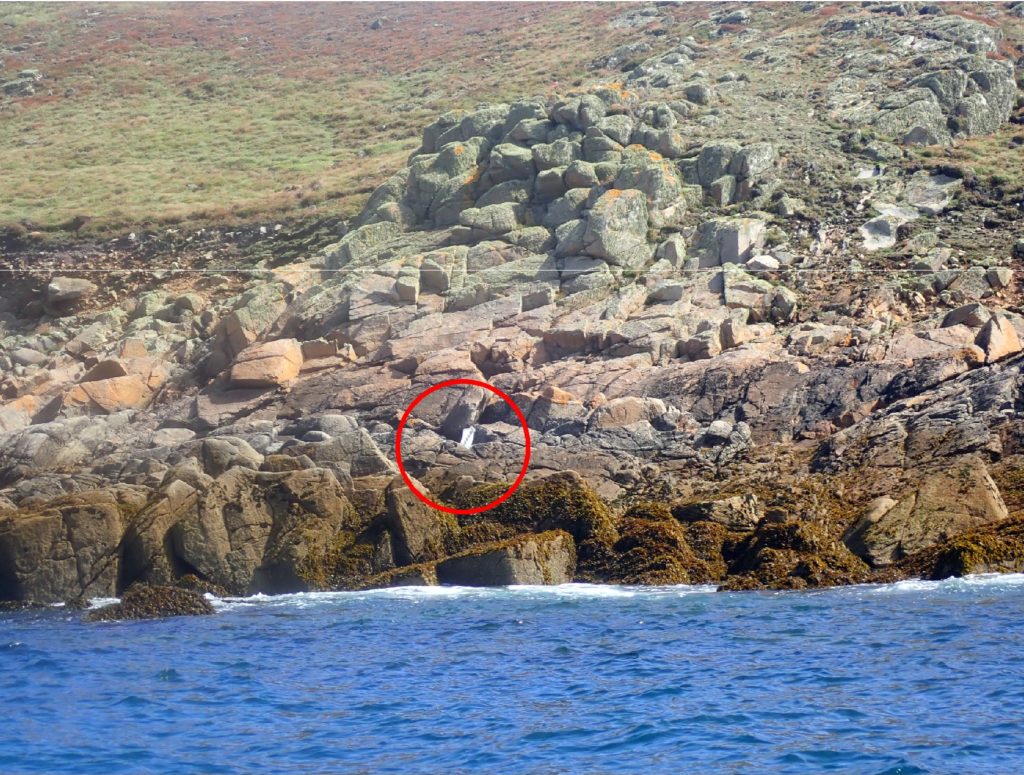 Bruce Frank, our friend on Facebook we mentioned earlier, sent us some information by email later on for the students in South Carolina about St Martins and the Isles of Scilly:
"White Island is a beautiful uninhabited island which is attached to St Martin's by a half-tide bar. I'd gone over the bar to look for the Spirit of Ashley Hall after the skipper of the local lifeboat had suggested I get our boys down there to look for it! I didn't know it had already been found a few hours earlier! It's really lucky that the weather was pretty calm when it came up on the rocks or it could have been destroyed.
St Martin's is one of the five inhabited Isles of Scilly, which are located about 30 miles off the south-west tip of Cornwall. There are around 112 people living all year round on St Martin's, plus a few others who come and go, finding seasonal work at the flower farm, hotel and other small businesses. My wife Jan and I run St Martin's Stores & Post Office and I also deliver the post 3 days a week. We have three children… I hope this info is of interest to the children at Ashley Hall. Ben and Tom are looking forward to seeing the Spirit of Ashley Hall when the school term starts again in a few days time!" Ben and Tom are two of his children who will be starting school September 5 in St Martins to see the miniboat hatch opened! His other child attends the secondary school on St Marys where the miniboat is likely to also travel to… the more students involved the better!