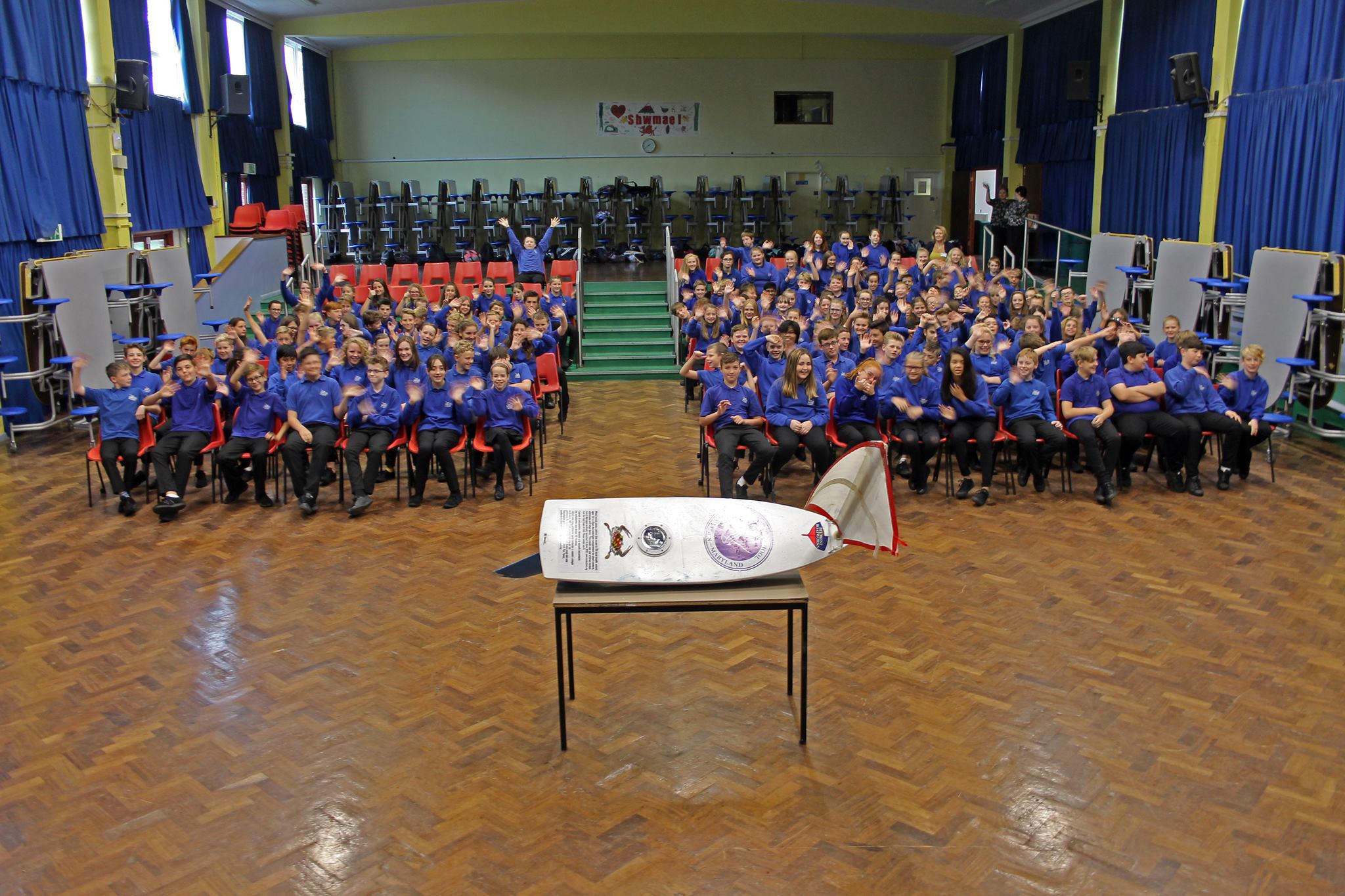 US school's unmanned boat reaches Welsh coast
Posted on
An unmanned boat sent by a school in the USA has washed up on the Pembrokeshire coast three months after it set sail.
Students from Kent School in Maryland launched The Osprey with a time capsule onboard off the New Jersey coast on 13 June and tracked it across the ocean.
Robert Morgan from Tenby found the boat in Swanlake bay, near Manorbier, while collecting rubbish from the beach.
Kent School said they were "thrilled" the boat had reached Wales.
The outside of the vessel contained a message in English and Spanish asking whoever found it to deliver it to the local "middle school" – or pupils aged 12-14 – who they said would find a list of email addresses and other items inside, and asking them to contact the school.
For full story see: http://www.bbc.com/news/uk-wales-south-west-wales-37482288?ns_mchannel=social&ns_campaign=bbc_wales_news&ns_source=facebook&ns_linkname=wales