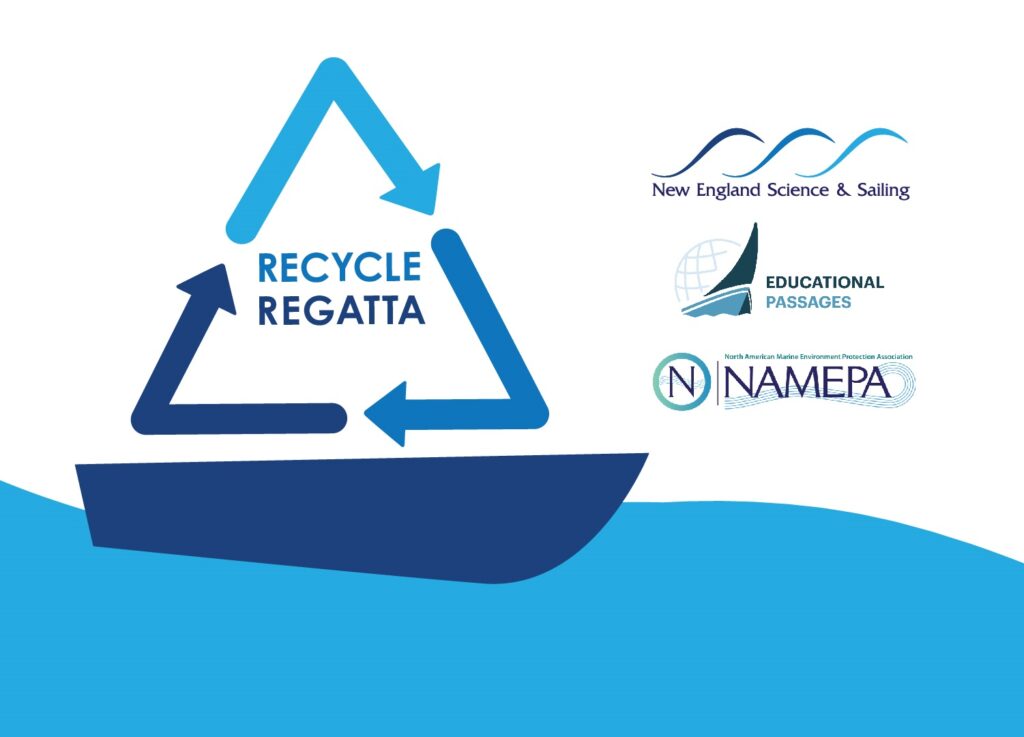 The 2021 Recycle Regatta ended on March 31.
Thank you to all who submitted! Entries will be reviewed and winners announced later this month. 
Submit your entry by March 31
Hoist the sails! New England Science and Sailing (NESS), Educational Passages (EP), and the North American Marine Environment Protection Association (NAMEPA) are excited to host the second virtual Recycle Regatta!
Why should I enter the competition?
The Recycle Regatta is a fun, hands-on competition that students can participate in from the safety of their own home! Students will build small-scale, unmanned, model sailboats, test them, and calculate their speed. Challenge other students from around the world as you do your part for the environment by repurposing and recycling. Prizes will be awarded to our winners!
K-12 teachers are also encouraged to bring this experiential program to their classroom with our free resources and discounted online lessons.
There are 4 fleets this year. Each fleet will have two winners – Most Seaworthy (Fastest) and Most Creative. All fleets follow the same competition and submission guidelines. Winners will receive the title, award certificate, and a prize bag of sustainable materials and gifts from our sponsors.
When should I submit my entry?
Entries are due by midnight (ET) on March 31, 2021. To hear more about the rules and resources, watch the March kickoff event below:
Guidelines and Requirements
There are a few Guidelines and Requirements to follow, and we've listed them below. You can also download them here and print them for easy reference as you engineer your submission!
Teachers looking to bring the STEM concepts of the Recycle Regatta to the classroom are invited to participate in NESS' Sailing at Home Online Experiential Learning Course at a discounted rate. K-12 teachers who schedule an online program in February and March 2021 will receive a $50 discount. This live, NESS instructor-led program is hands-on and engaging, and is aligned with the Next Generation Science Standards (NGSS). Interested teachers may contact Nina Quaratella, Education Specialist, at nquaratella@nessf.org.
Here are some videos made by Educators from NESS and Educational Passages to help participants at home assemble their boats, and learn a little along the way.
Calculating Boat Speed with Hula Popper
Ocean Currents and Miniboats At Sea with Moana and Cassie
The Engineering Method with Sunshine
The Physics of Sailing with Sassy
Marine Debris with Moana and SoCal
Buoyancy with Striper and Sassy
2021 Recycle Regatta Hosts

New England & Sailing (NESS) is a nationally recognized and award-winning ocean adventure education non-profit with a mission to empower students with a love of learning through ocean-based experiential programs that serve schools, teachers, and families. For more information, visit www.nessf.org.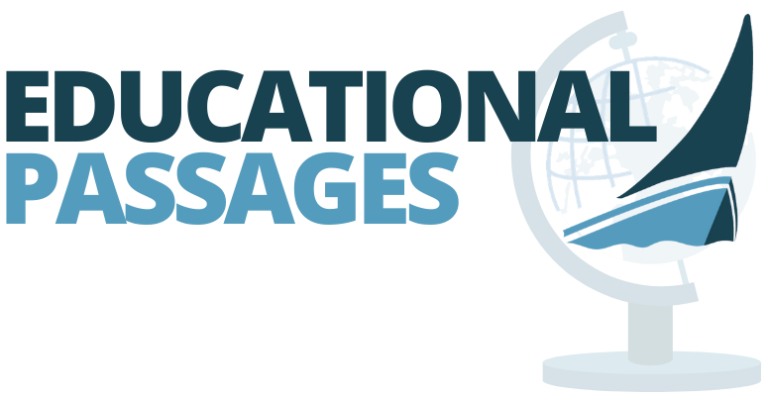 Educational Passages is a 501(c)(3) nonprofit organization whose mission is to inspire ocean stewardship through unique global experiences. Participants connect through the building, launching and tracking of six foot long unmanned and satellite equipped "miniboats" that sail themselves to distant shores. To learn more about Educational Passages and its Miniboat Program, visit www.educationalpassages.org/start.  

The North American Marine Environment Protection Association (NAMEPA) is a marine industry-led organization of environmental stewards preserving the marine environment by promoting sustainable marine industry best practices and educating seafarers, students and the public about the need and strategies for protecting global ocean, lake and river resources.  For more information visit www.namepa.net.
The 2021 Recycle Regatta is also supported by the West Marine BlueFuture Fund. This fund is dedicated to supporting community-based organizations empower students with marine science and sailing education.
The 2020 Recycle Regatta had three fleet competitions: SAILFISH, SQUID, and SHRIMP. Check out the winners below: