The 3rd Annual Recycle Regatta closed on March 31, 2022. Congratulations to all of our racers!
About the event: Students in grades K-12 are invited to compete in this free virtual regatta. First, build a model sailboat out of recycled and repurposed materials. Then, race your boat to victory while learning all about engineering, mathematics, sailing, buoyancy, and stewardship. Classrooms, boating centers, families, and all community organizations are encouraged to take on the challenge. Contact us for more information about partnership opportunities, and watch our Kickoff Event below to get started!
Submit your official entry to 2022 Recycle Regatta below.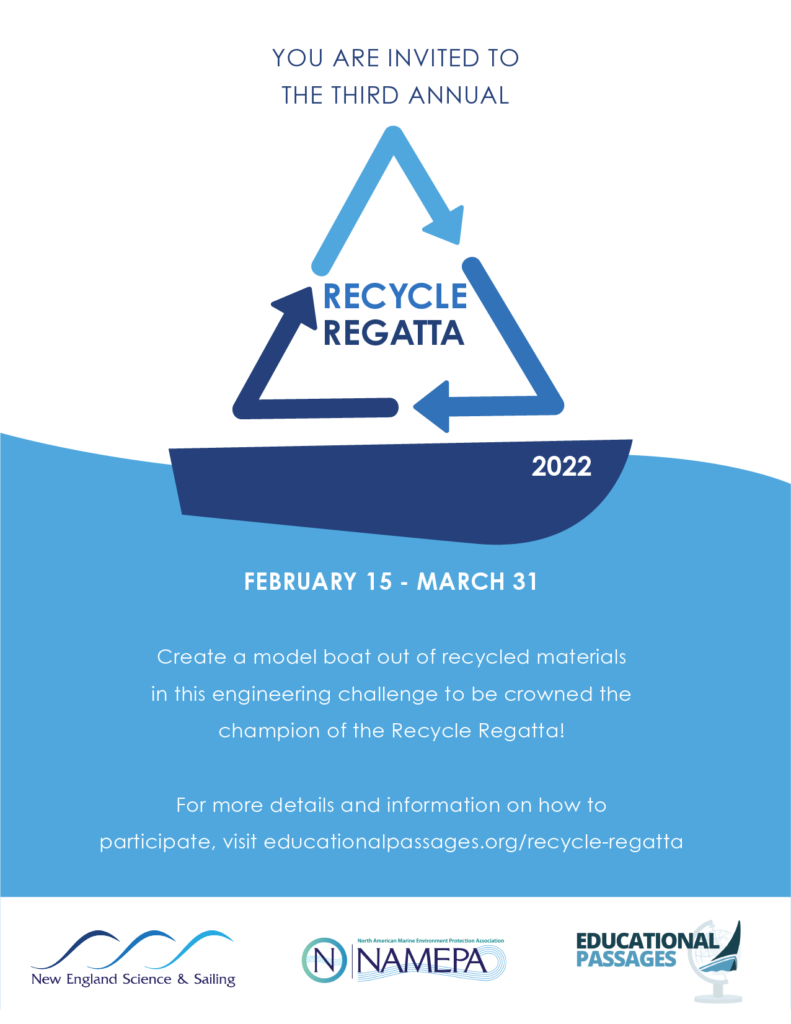 THANK YOU to all of our 3rd Annual Recycle Regatta participants for your support and engagement. This year, we had over 125 entries!
MINIBOAT
(GR K-2)
MOST CREATIVE: Matthew G.
MOST SEAWORTHY: Pete (39 cm/s)
OPTI
(GR 3-5)
MOST CREATIVE: Ellie, Maleia, Kayden
MOST SEAWORTHY: Freya B. (30.7 cm/s)
HARTLEY
(GR 6-8)
MOST CREATIVE: Jonathan J.
MOST SEAWORTHY: Dayten V. (48.2 cm/s)
LASER
(GR 9-12)
MOST CREATIVE and MOST SEAWORTHY: Chris (58.11 cm/s)
There are a few guidelines and requirements to follow, and we've listed them below. You can also download them here (click on button to the right) and print them for easy reference as you engineer your submission! 
The submission period for the 2022 Recycle Regatta is now closed. Thanks to those that entered!
Calculating Boat Speed with Hula Popper
Ocean Currents and Miniboats At Sea with Moana and Cassie
The Engineering Method with Sunshine
The Physics of Sailing with Sassy
Marine Debris with Moana and SoCal
Buoyancy with Striper and Sassy
2022 Recycle Regatta Hosts

New England Science & Sailing (NESS) is a nationally recognized and award-winning ocean adventure education non-profit with a mission to empower students with a love of learning through ocean-based experiential programs that serve schools, teachers, and families. For more information, visit www.nessf.org.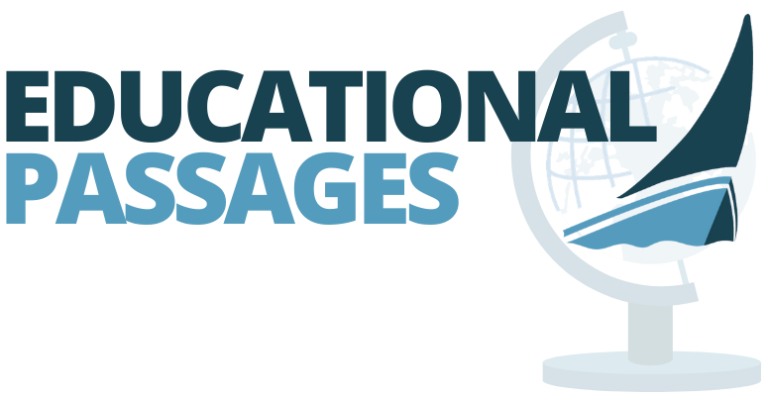 Educational Passages is a 501(c)(3) nonprofit organization whose mission is to inspire ocean stewardship through unique global experiences. Participants connect through the building, launching and tracking of six foot long unmanned and satellite equipped "miniboats" that sail themselves to distant shores. To learn more about Educational Passages and its Miniboat Program, visit www.educationalpassages.org/start.  

The North American Marine Environment Protection Association (NAMEPA) is a marine industry-led organization of environmental stewards preserving the marine environment by promoting sustainable marine industry best practices and educating seafarers, students and the public about the need and strategies for protecting global ocean, lake and river resources.  For more information visit www.namepa.net.
The 2021 Recycle Regatta had four fleet competitions: MINIBOAT, OPTI, HARTLEY, and LASER. Check out the winners below:
2021 Winner Announcement Video
The 2021 Recycle Regatta was hosted by New England Science and Sailing, Educational Passages, and North American Marine Environment Protection Association. It was also supported by the West Marine BlueFuture Fund. This fund is dedicated to supporting community-based organizations empower students with marine science and sailing education.
The 2020 Recycle Regatta had three fleet competitions: SAILFISH, SQUID, and SHRIMP. Check out the winners below: