Join us on our mission to connect students around the world to the ocean and each other. The Miniboat Program, created by Educational Passages, offers an extraordinary way for students of all ages to learn crucial STEAM skills, discover future careers, and build international connections that will last a lifetime.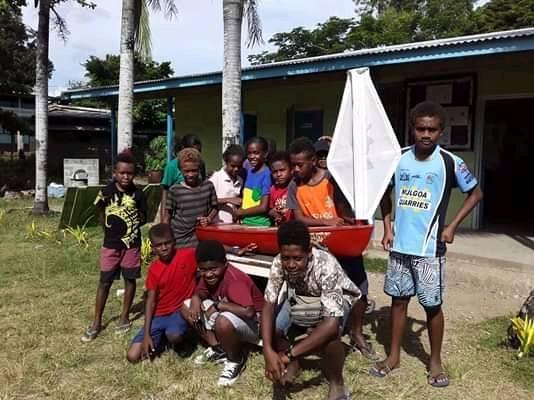 Educational Passages introduces participants to sailing, engages students in collaborative learning through international cultural experiences, and increases understanding of the value of water on our planet as a shared resource through ocean literacy. With your financial support, we can keep our mission of engagement, education and career development alive for generations to come.
Your support is needed now more than ever, to ensure that we can continue to bring the Miniboat Program to schools in need. 
Your support makes a difference!
$5,000 helps to sponsor a group of youth and full miniboat program in their educational space

$500 allows us to deliver more supplies and tools to paint, build, and launch boats for schools in need
$235 provides our program and operating costs for one child per school year
$25 supports one month of GPS data so students can track their boat online
Help students sail towards a bright future by
donating today
Or mail your donation to:
PO BOX 465
Kennebunk, ME 04043
Reasons to Support Educational Passages
Thank you in advance for your generous support. With your help, we'll reach thousands more students, launch a dozen or more adventures, and support hundreds of connections to communities around the world.
Or mail your donation by check to: PO BOX 465, Kennebunk ME 04043.
Educational Passages is a 501(c)(3) tax-exempt nonprofit. Please reach out with questions to miniboats@educationalpassages.org.