Join us on our mission to connect students around the world to the ocean and each other. The Miniboat Program, created by Educational Passages, offers an extraordinary way for students of all ages to learn crucial STEAM skills, discover future careers, and build international connections that will last a lifetime.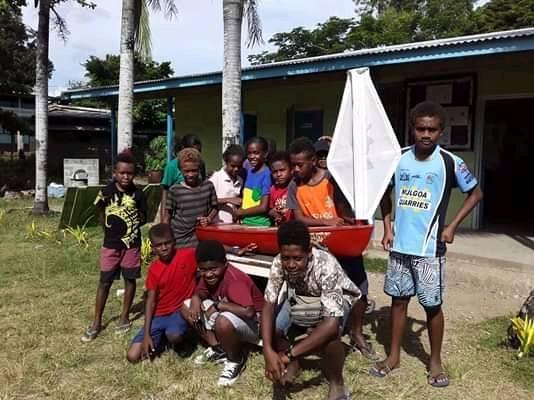 Educational Passages introduces participants to sailing, engages students in collaborative learning through international cultural experiences, and increases understanding of the value of water on our planet as a shared resource through ocean literacy. With your financial support, we can keep our mission of engagement, education and career development alive for generations to come.
Your support is needed now more than ever, to ensure that we can continue to bring the Miniboat Program to schools in need. Here are 4 ways in which we are supporting schools, teachers, and students in 2020:
Your support makes a difference!
$5,000 helps to sponsor a group of youth and full miniboat program in their educational space

$500 supports one year of satellite fees from the onboard GPS trackers as the boats sail
$235 provides our program and operating costs for one child per school year
$100 allows us to deliver more supplies and tools to paint, build, and launch boats for schools in need
Help students sail towards a bright future by
donating today
Or mail your donation to:
PO BOX 465
Kennebunk, ME 04043
4 Reasons to Support Educational Passages
As schools and teachers had to quickly adapt this year, Educational Passages was there to provide resources and support. For Rye Junior High School, that meant helping to decorate the Rye Riptides, which had been assembled just before the school closed down due to the global pandemic. Students mailed in 2 inch by 2 inch decorated squares, and our staff secured them to the miniboat, which kept the students engaged. Final preparations were made over video chat with consultation from the students, and we brought the boat to the docks where it was launched into the Gulf Stream in October. 
EP staff continues working with educators to provide the resources they need to successfully implement miniboat experiences to people both in and out of the classroom. In May, we co-hosted a Recycle Regatta competition and released downloadable maps and tutorials, which adapted the program for at home learners. We supported virtual events throughout the year, including a Miniboat Float down the Columbia River, a Virtual Open House, and a ceremonial launch off the USS Constitution. 
4. Connecting Communities
The year 2020 has emphasized how unique the Miniboat Program is in providing opportunities to bring not only classrooms, but communities together. Providing safe spaces, virtual connections, and a little bit of fun programming has provided unique connections all around the world. In July, the Sacred Heart Star of the Sea landed in Western Australia, marking the milestone of Educational Passages' 27th country and 6th continent. The excitement that has grown around this has created a connection between hundreds of students in the US and Australia—together they are building crucial STEAM skills, discovering future careers, and building international relationships that will last a lifetime.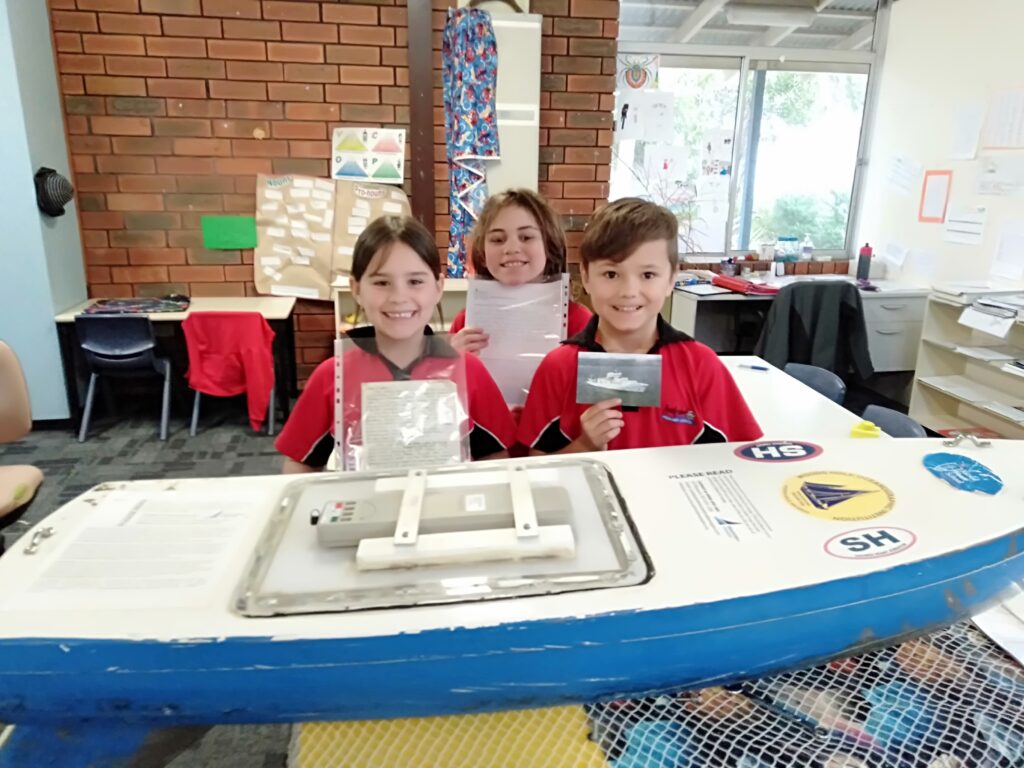 When working with young people, Educational Passages aims to inspire a general love of ocean science, technology, and engineering, and also encourages students to consider careers in these STEM-related professions. It is about moving forward, solving problems, learning, and pushing innovation to the next level. Those engaged in our program can have the chance to become the innovators, educators, researchers, and leaders who can solve the most pressing challenges facing our nation and our world, both today and tomorrow.
3. Preparing for the Future
While miniboats continue to sail around the world ocean, the Educational Passages website helps people track them online. Miniboats at sea are excellent social distancers, mastering the art of keeping at least 6 feet apart, but they are also GPS-equipped, which allows teachers, students, parents and anyone in the world  to join the journey. This summer, we all watched as not 1, not 2, but 3 miniboats crossed the International Dateline, a substantial milestone for the Columbia River Maritime Museum's Miniboat Program and a true testament to the hard work of their student builders!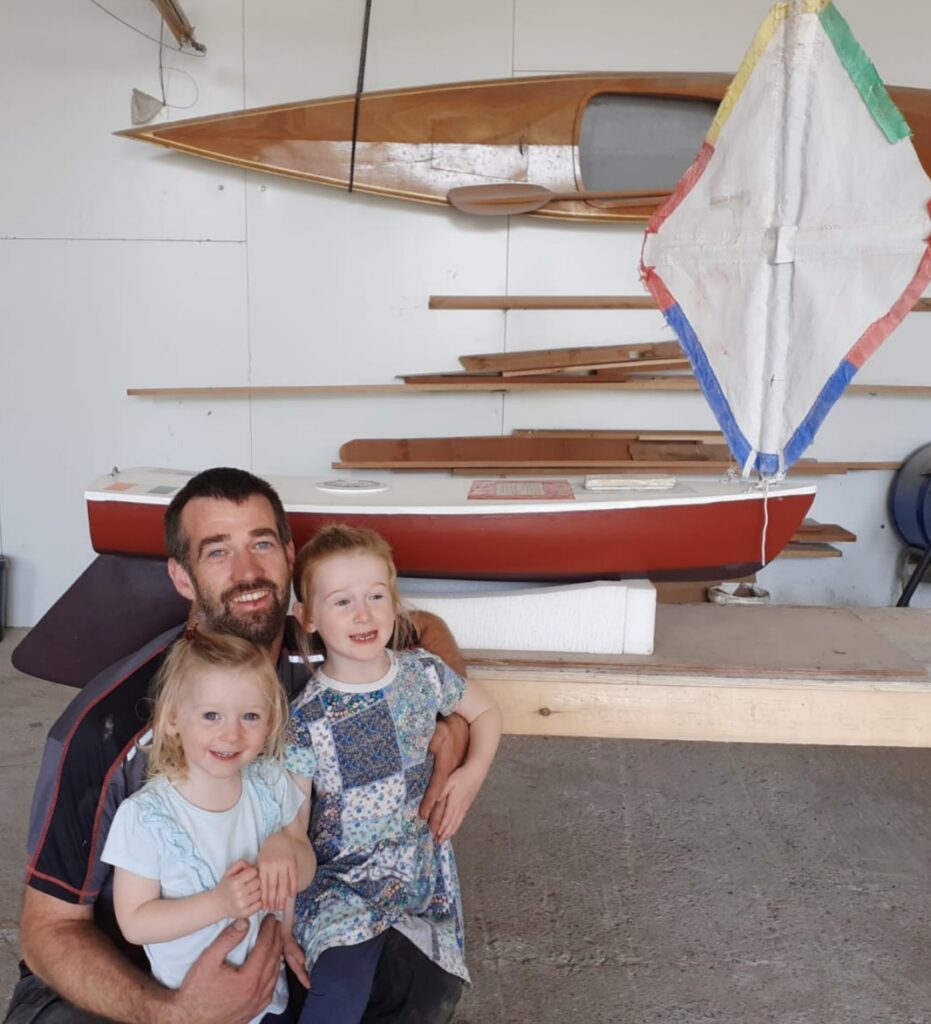 "Its things like this that get kids turned on to science. Reading about how ocean currents work or sitting in a classroom hearing a lecture about the Agulhas Current can only hold a kid's attention for so long. Give a kid a project like this and a whole new world can open up; not only about ocean currents but also about sailboat design, geography, marine biology (how do barnacles attach to a moving boat?) and other interesting topics. Congratulations to Sacred Heart teachers and administrators (and especially the folks from Educational Passage) for giving the students this opportunity."
Thank you in advance for your generous support. With your help, we'll reach thousands more students, launch a dozen or more adventures, and support hundreds of connections to communities around the world.
Or mail your donation by check to: PO BOX 465, Kennebunk ME 04043.
Educational Passages is a 501(c)(3) tax-exempt nonprofit. Please reach out with questions to miniboats@educationalpassages.org.