Includes handbuilt fiberglass boat parts, handsewn sail, solar powered GPS transmitter, supplies to assemble your boat, comprehensive instructions, educational workbooks and guidance for lead educator, and custom page on our website for tracking and sharing your story. The hull has a compartment for the GPS transmitter and other scientific sensors (see sensor package add-on below), messages, and trinkets. Some assembly is required. | $4,500 + $500/year + shipping (subject to availability)
CONTACT US to discuss options, timeline, and availability. 
Preassembled sensor pack providing secondary GPS and sensors (currently air temperature, water temperature, orientation). $1,000 + $500/year
Annual Program Fee is $500/year and includes data from GPS transmitter, webpage updates, support and guidance.
CONTACT US to purchase or renew your annual fee.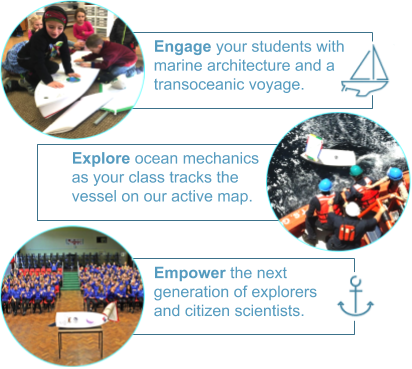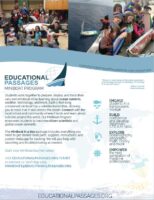 More about the program can be downloaded here and the process is further described on the "HOW TO BEGIN YOUR ADVENTURE" page.