Updates:
1st Voyage - Recovered after 2 days at sea
October 2018 - In the news

The Gearhart Miniboat has already made the news! Read the article, Miniboat program at Gearhart Elementary School: Gearhart kids learn how to set sail, from the Daily Astorian on October 25 here.

Update #1

A film crew is following the team at Gearhart Elementary School over the entire school year.  Stay tuned for more details…

February 7, 2019 - Launched after christening ceremony

The American Sunset was launched off Oregon today. Full report to come soon!

Christening and Launch of the S/V AMERICAN SUNSET from Columbia River Maritime Museum on Vimeo.

A few students expressed their excitement about launch day that we wanted to share:

"It was sad watching our hard work leave, but it was totally worth it!"
"Definitely one of the best days of my life!"
"Today, February 7, 2019 was amazing! I got to hang out with my friends in my (Miniboat work) team and watch our boat leave on a perilous sea adventure!"

   

February 9, 2019 - Recovered after 2 days at sea

The American Sunset was recovered by CRMM Education Director Nate Sandel in Seaside, Oregon after only two days at sea!

VOYAGE STATS

The American Sunset miniboat traveled a distance of 205 km (111 nm) in 2 days.
2nd Voyage - Underway
February 25, 2019 - Repaired and relaunched

The American Sunset sustained slight damage to the base of the mast when she landed on Seaside Beach after her first voyage.

She was repaired and relaunched in the early morning hours of February 25, 2019 about 120 miles offshore.

May 13, 2019 - Quiet at sea

We last heard from the American Sunset on May 13, 2019 as she was sailing south off the coast of California. Did she flip over? Did she take on water? We aren't quite sure but hope she washes up someday so we can find out!

VOYAGE STATS

The American Sunset miniboat traveled a distance of 3,389 km (1,830 nm) in 77 days before sending the last GPS signal on May 13, 2019 while still at sea.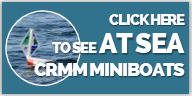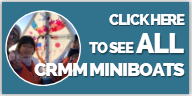 The Columbia River Maritime Museum's Miniboat Program was developed in partnership with Educational Passages and the Consular Office of Japan in Portland. Students in the Pacific Northwest build unmanned sailboats equipped with GPS transmitters, one to launch from the coast of North America and the other to send to their partner class in Japan for launching. While the boats are at sea, students on opposite sides of the Pacific Ocean will track their movements. Using real-time data on ocean currents and weather, students will share their predictions on where the boats will go next, and hopefully create lasting friendships.
The mission: to get the boats to cross the Pacific Ocean.
The outcome: through hands-on activities and meaningful opportunities, students are enlightened and empowered.