Updates:
1st Voyage
KIMURA-SENSEI was refurbished and rechristened by the students of Mrs. Lent's limited, in-person enrichment group at Camp Kiwanilong in Warrenton, Oregon.  These Warrenton Grade School students braved the winter storms with CRMM Miniboat Program staff each Thursday afternoon to get this masterpiece shipshape and sea ready.  In 2017, CRMM Miniboat Program Hull #001 was originally named R/V COMCOMLY and sailed in the Columbia River and the Pacific Ocean conducting important sea testing for our program. However, after Ms. Lent's group of boys wanted their own project the transformation began.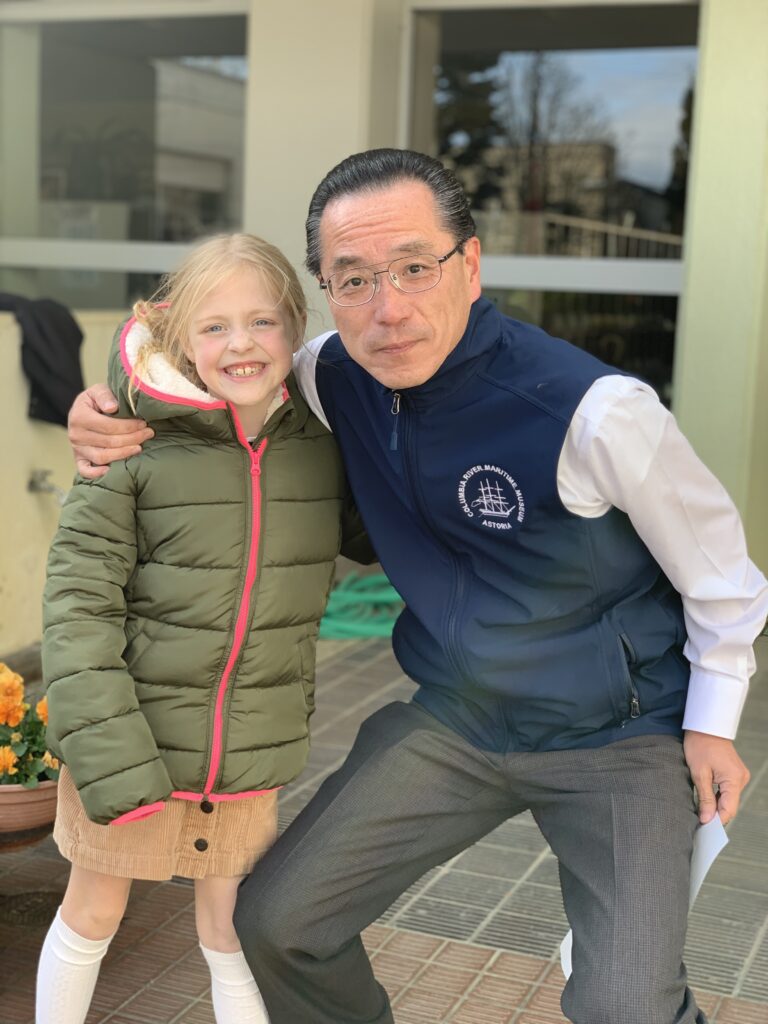 S/V KIMURA-SENSEI was named in honor of the retiring Mr. Kimura, the former principal of Nejo Junior High School in Hachinohe.  Mr. Kimura was instrumental in the early success of the CRMM Miniboat Program in Japan and has become a close friend to Nate Sandel, the Education Director at the Columbia River Maritime Museum.  Mrs. Lent's students at Warrenton Grade School hope the two boats they named after these "brothers from a different country" cross paths as they are transiting the Pacific from different sides.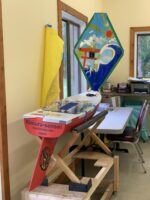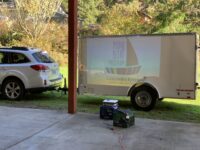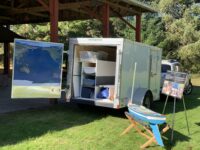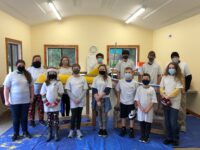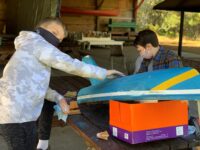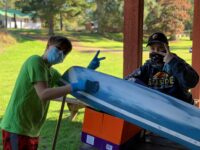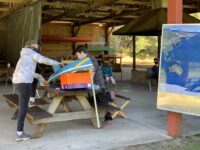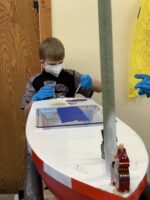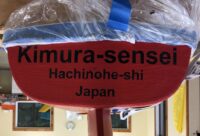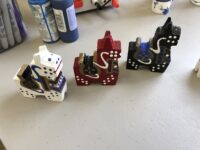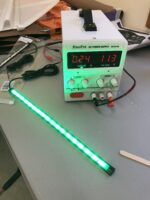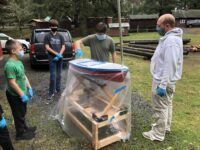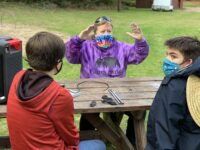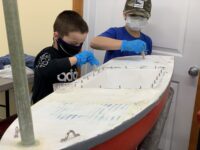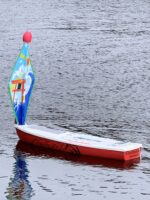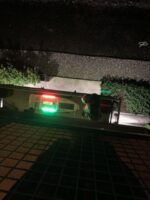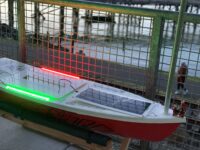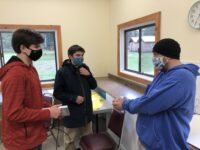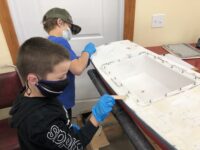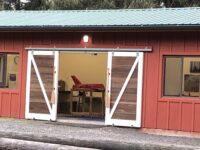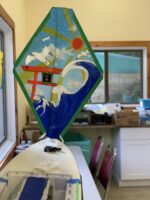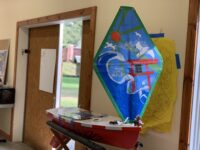 The students at Warrenton Middle School held a christening on October 5, with invited guests Mr. Tully and Captain Suzuki of NYK Lines.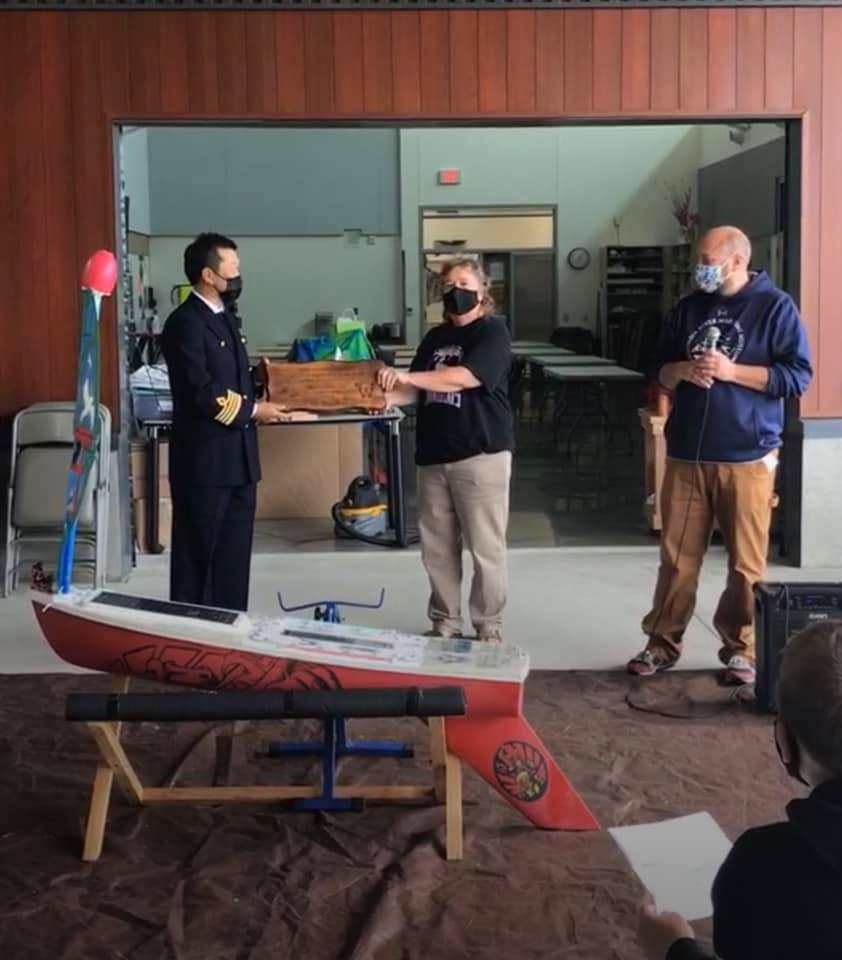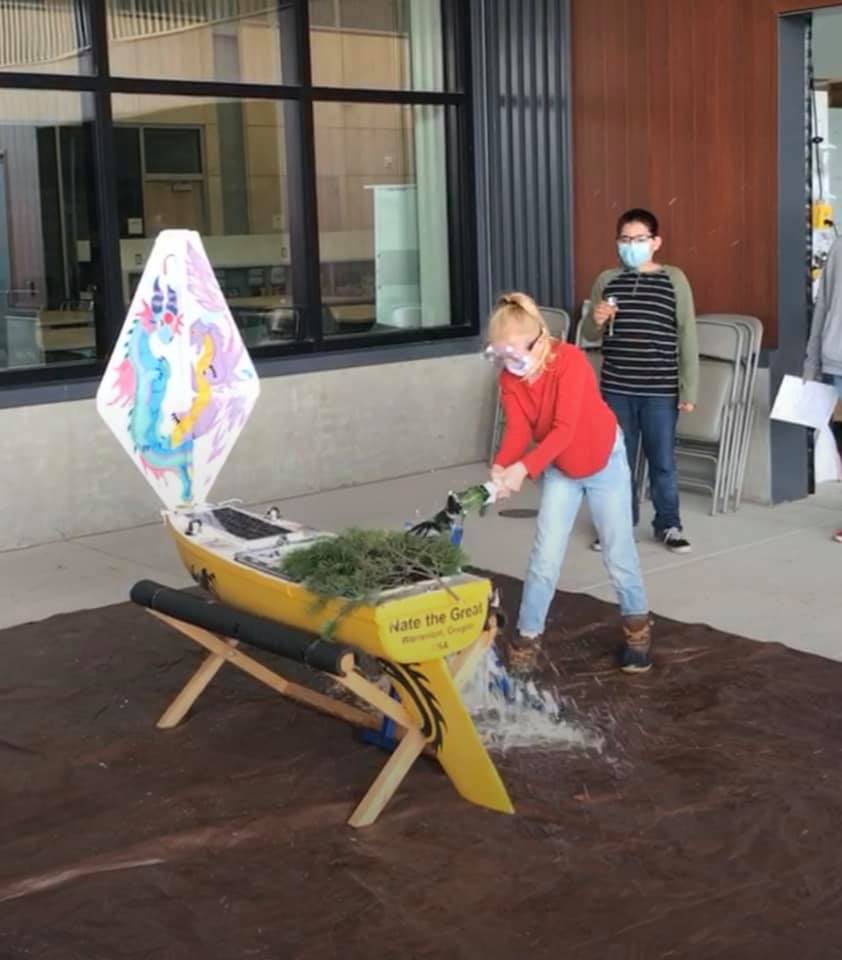 You can watch it here:
CRMM Miniboat Program Director, Nate Sandel, brought the KIMURA-SENSEI along with NATE THE GREAT miniboats to the M/V LIBRA LEADER on October 6, 2021: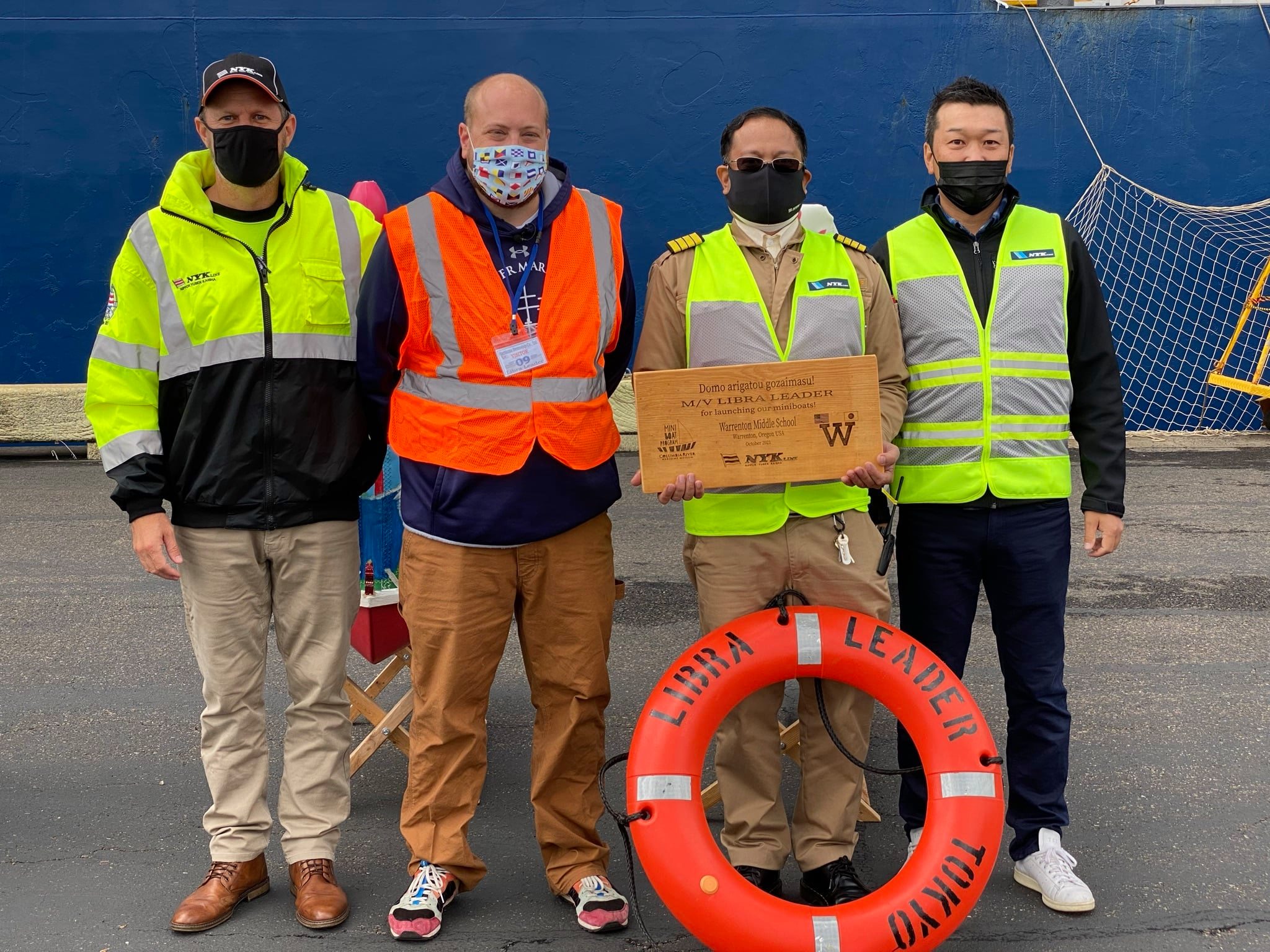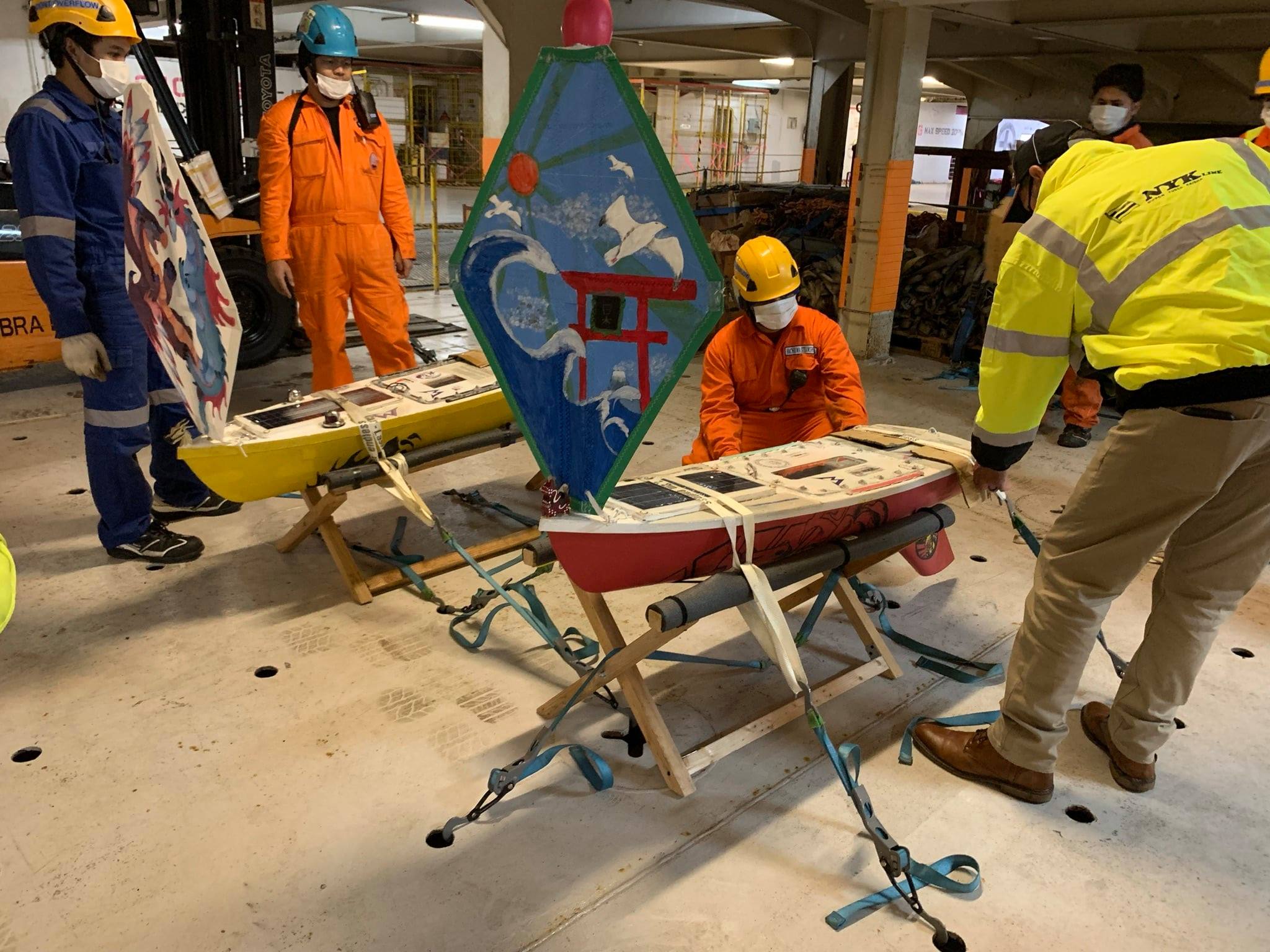 On October 22, 2021, KIMURA-SENSEI was set to sea about 610 km off Inubo Saki thanks to Captain Abrenica! Here is the report from Captain Abrenica of the LIBRA LEADER:
Greetings! We are glad to inform you that miniboat "KIMURA-SENSEI" was successfully launched in the water by ship's crew. Please find below information regarding the launching:
Date: 22 October 2021
Time: 1554 SMT / 0454 UTC
Position: Lat= 34-29.8 N / Long= 153-14.1 E
(610 Nm Off Inubo Saki)
Ship's Course: 190 deg T
Ship's Speed: 6.0 Kts
Weather: Overcast Skies with Drizzle / ENE x 18 kts /
Moderate Seas / Moderate Visibility /
Swell Height 2.0 m
Also, please find the attached photos and report during launching
of miniboat for your reference and utilization.
On behalf of all Officers and crew on board, we would like
to extend our deepest gratitude to be part of this mini boat
program.
Thanks & best regards,
Capt. Frannel A. Abrenica
Master of Libra Leader
On February 1, 2022 the KIMURA-SENSEI crossed the International Dateline!
January 2023
Kimura-sensei was less than 600 km from California when it started traveling south, then southwest in what seemed to be back into the great Pacific. On January 26, the GPS sent its last message and we have not heard from it since.
This voyage was 461 days at sea and the boat traveled at least 18,454 km!
​The Columbia River Maritime Museum Miniboat Program provides a global, multidisciplinary STEAM learning experience for 5th- to 7th-grade classes in the Pacific Northwest and Japan by empowering them to cooperatively design, build, launch, and track seaworthy GPS-equipped boats on a journey across the Pacific Ocean. The program was developed in partnership with the Consular Office of Japan in Portland and Educational Passages and is supported by Pacific Power, Northwest Stem Hub, West Marine BlueFuture Fund®, the U.S. Coast Guard, and many others.
Since the program's start in 2017, 1,513 students on both sides of the Pacific Ocean have been involved in the launch of 31 miniboats, traveling a total of 70,000 nautical miles (and climbing). These boats are tracked daily and students are still building on the skills they honed to launch them.