Updates:
Voyage 1
NATE THE GREAT was built by the students of Mrs. Lent's limited, in-person enrichment group at Camp Kiwanilong in Warrenton, Oregon.  These Warrenton Grade School students braved the winter storms with CRMM Miniboat Program staff each Thursday afternoon to get this masterpiece finished in time to be put on exhibit at the Portland Japanese Garden.
A special thanks to The Northwest STEM Hub for the innovation mini-grant that funded this miniboat and its sensor package. Another big thanks to retired Boeing engineer Mr. Battles and Cassie from Educational Passages for their expertise in getting the sensors up and running.
The S/V NATE THE GREAT was on display at the Portland Japanese Garden as part of the Gates of Hope exhibit marking the 10th anniversary of the Great East Japan Earthquake and Tsunami, the inspiration for the CRMM Miniboat Program.  For more information visit https://japanesegarden.org/the-gates-of-hope/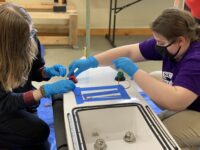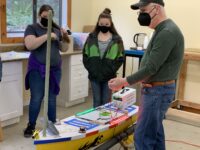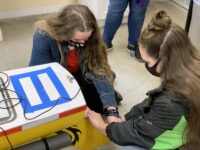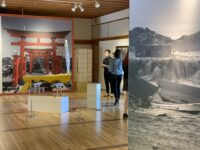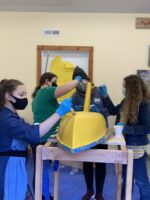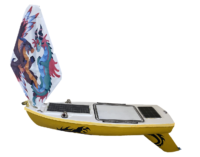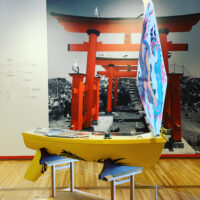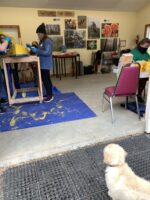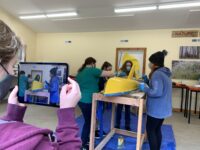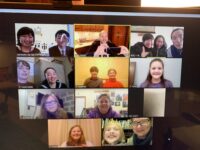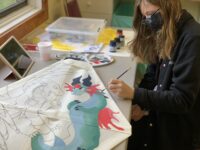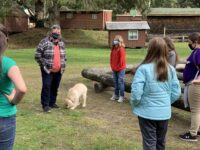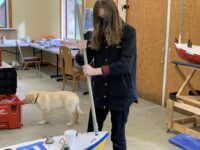 The Columbia River Maritime Museum Miniboat Program provides a global, multidisciplinary STEAM learning experience for 5th- to 7th-grade classes in the Pacific Northwest and Japan by empowering them to cooperatively design, build, launch, and track seaworthy GPS-equipped boats on a journey across the Pacific Ocean. The program was developed in partnership with the Consular Office of Japan in Portland and Educational Passages and is supported by Pacific Power, Northwest Stem Hub, West Marine BlueFuture Fund®, the U.S. Coast Guard, and many others.
Since the program's start in 2017, 1,513 students on both sides of the Pacific Ocean have been involved in the launch of 31 miniboats, traveling a total of 70,000 nautical miles (and climbing). These boats are tracked daily and students are still building on the skills they honed to launch them.