Updates:
1st Voyage - Underway
February 17, 2019 – Launch Day
The Sakura Tree was launched by the Coast Guard on February 17th, 2019 at 12° 53.0091' N 103° 54.5524'W, which is about 200 miles off Clipperton Island where she should catch the trade winds and westward equatorial current.
Special thanks to the crew of the CGC STEADFAST who loaded her onboard in Astoria, Oregon and launched her during their voyage to waters off Central America. Semper Paratus.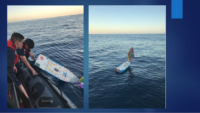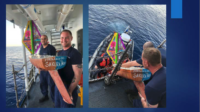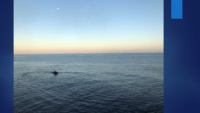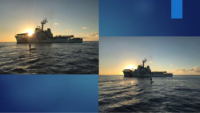 January 2019
Sakura Tree will be loaded on the CGC STEADFAST and deployed off the coast of Baja soon.
September 2018 – January 2019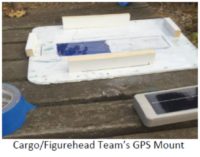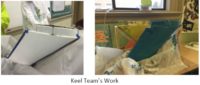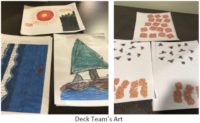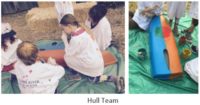 September 2018
In September, each fourth grade class at Richmond Elementary School received a kit and started planning the construction and launching of their Miniboat. Yellow Team received Hull #012 of the Columbia River Maritime Museum's Fleet.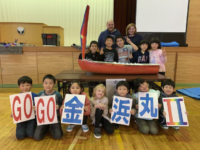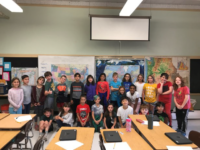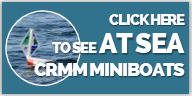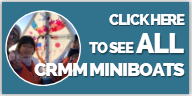 The Columbia River Maritime Museum's Miniboat Program was developed in partnership with Educational Passages and the Consular Office of Japan in Portland. Students in the Pacific Northwest build unmanned sailboats equipped with GPS transmitters, one to launch from the coast of North America and the other to send to their partner class in Japan for launching. While the boats are at sea, students on opposite sides of the Pacific Ocean will track their movements. Using real-time data on ocean currents and weather, students will share their predictions on where the boats will go next, and hopefully create lasting friendships.
The mission: to get the boats to cross the Pacific Ocean.
The outcome: through hands-on activities and meaningful opportunities, students are enlightened and empowered.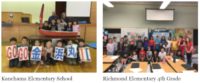 RICHMOND ELEMENTARY SCHOOL
Richmond Elementary School is located in Portland, Oregon and is a Japanese Immersion School. The entire 4th grade is participating in CRMM's Miniboat Program during the 2018-2019 School Year.
The Japanese Immersion Program began in 1989 with two kindergarten classes at Richmond Elementary School. Now, a complete K-12 language immersion program with students starting at Richmond for kindergarten and stay-ing through 5th grade. At Richmond Elementary, students spend half their day learning in Japanese and the other half in English. Teachers provide lessons in literacy, math, science, and social studies in both languages.
STUDENT TEAMS
The CRMM Miniboat Program is student driven with all the work and decisions being made independently by the students in their self assigned team.
INTERNATIONAL RELATIONS/RECOVERY TEAM
HULL TEAM
KEEL TEAM
DECK TEAM
SAIL TEAM
CARGO/FIGUREHEAD TEAM
PHOTO/VIDEO TEAM