Updates:
1st Voyage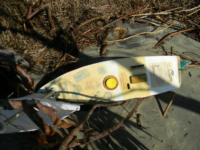 This is the second boat that the Smith Middle School of Glastonbury, CT, has set out. She was blown ashore onto an uninhabited bird sanctuary on a South Carolina island and found by campers Sandra Brown and her boyfriend Rick Estee who set it out to sea again.
Voyage 2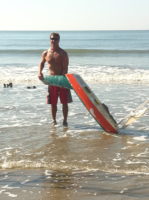 It washed ashore again where there were no roads and extremely difficult place but Captain Stewart anchored his boat, swam ashore to get it, and brought it to the Charlestown Harbor Pilot Station.
3rd Voyage
It was relaunched in the Gulf Stream on 26 June by the Maine Maritime Academy's State of Maine Training Ship where she proceeded to sail up the east coast.
4th Voyage
Sea Tiger went ashore again on the rugged shores of southeastern Newfoundland. She was badly damaged and taken to St. John's School of Ocean Technology Marine Institute where Dwight Howse made major repairs, including a new keel, mast and sails.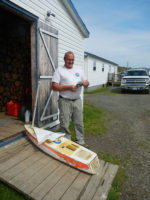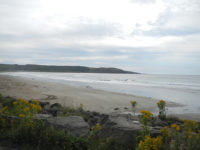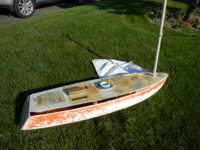 Sea Tiger was re-launched and is now working her way easterly across the Atlantic. As of December 31, 2012, she was two-thirds of the way across the Atlantic.
She skirited south coast of Ireland with about 30 from shore & went silent on 2-19-2013.