Updates:
1st Voyage
We are students in Kirkendall's 5th grade class at Eisenhower Elementary Vancouver, Washington.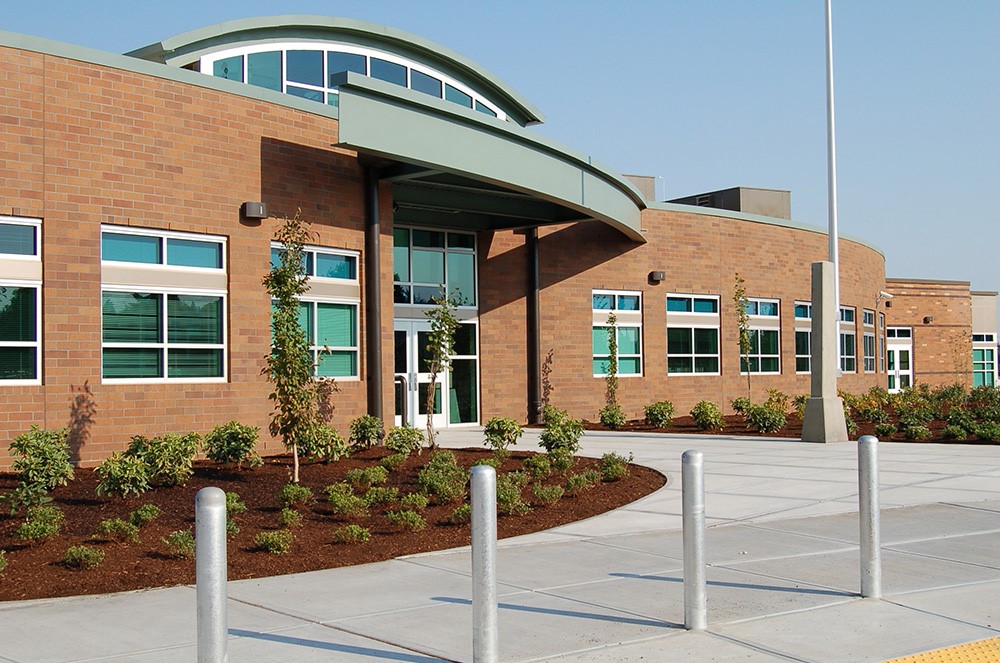 This is a picture of our class, we're a part of the 2020-2021 Columbia River Maritime Museum's Miniboat Program:
Our Miniboat's name is DESTINY because we know it will go to great places.
Here is the video premier of a video we made, The launch of the S/V DESTINY to a song of the same name:
October 2020 - The work begins

This is the letter to our parents and/or guardians explaining the Miniboat program and what we are going to be doing in it, the mission we'd embark on.

At first we could only work on zoom, but since this is a hands on project eventually we had to work in person. So we met at one of the students houses. But when COVID numbers went up we had to stop for a while. But thankfully we were able to finally meet at our school! This is Cargo technology working with lights.

Deck Department

Sail Department

Sail department works on the sail and they design and make CRMM Miniboat themed T-shirts, which all of the class can wear. Their design is things that represent America, then on the other side things that represent Japan which was made by the Okuki students. And the shirt design was a boat in the water with a night sky

Hull Department

Digital Media Department

Keel Department

PR Department

The Public Relations department's job is to do the writing portion of advertising. They have written letters too many government officials. They are writing their signature on the letters they wrote to many people such as the mayor.

---

Dear _____,

What happened when a Shinto shrine washed up on the west coast of the United States after a tsunami? The idea for the Miniboat Program was born. If this shrine could make it across the Pacific Ocean, why not a Miniboat?

The Columbia River Maritime Museum's Miniboat Program empowers the students in Mrs. Kirkendall's 5th grade class at Eisenhower Elementary in Vancouver, Washington and students from Okuki Elementary in Hachinohe, Japan to collaborate while preparing, designing, writing, engineering, tracking, deploying, documenting, and eventually launching a seaworthy GPS equipped "mini" boat across the Pacific Ocean. We are using our critical and creative thinking, artistic talents, research and data collection, and communication skills to make this project a success. Our boat DESTINY is just one of many boats that have undertaken this journey since 2017. We are proud to continue this legacy!

We are navigating the uncharted waters of COVID-19 and finding new ways to continue this vital program. We meet over ZOOM and in small socially distanced groups. That's where our NEW Miniboat Mobile Makerspace comes in. Museum and school staff deliver the hands-on portion of our program and we students engage in the creative and interactive work that will lead this program to its DESTINY.

We are inviting you to learn more about this program! We want to share our excitement and spread the word to other people. We meet on Wednesdays from 1:00 – 2:30 PM. Come and join us!

Sincerely, Addison and Alice
Public Relations Department
CRMM Miniboat Program
℅ Mrs. Kirkendall

---

This is the letter the PR department wrote. Which led to meeting people like the Mayor of Vancouver Anne McEnerny-Ogle, Nancy Nagel, Etta Lockey Vice President of Pacific Power, and Treena Jenson from the National Weather Service.

Thanks to Ms. Lisa Scholin from Nobel Communications for her amazing presentation and getting us going in the right direction.

This is a quote from an email after one of our presentations we did with VIPs we invited to our class.

"This group of kids truly understand the big picture of building a boat to cross the ocean. They are wise well beyond their years. I feel so fortunate to have seen their presentation."  -Nancy Nagel

Cargo Team Department

CT, the Cargo Team loads the boat with pictures, and small little items relating to us. They also work with the technological part of the boat, they insert the GPS, and get the lights ready. In this picture they are in process of putting on lights. They have collected many things for the Cargo such as an Eisenhower Elementary shirt, Columbia River Maritime Museum, and a flag that has flown over the museum and the school!

Quartermasters

The Quartermasters work on where and when the boat should be launched, they are planning to launch in May 2021 because that is when the currents will cooperate. They also work hard to write the finders instructions, they write it in 6 different languages for if the boat is found somewhere else in the world.

Zoom Lessons

SHARK DISSECTION

This is when we were learning about many sea animals, including sharks! So we got to dissect a Dogfish, this was an activity we had to do over zoom. And soon a few people from the class will be dissecting a bigger shark! All the sharks were accidentally caught so were used for learning purposes.

MISO SOUP

Learning about Japan, we had a fun project. We picked up ingredients from Nate, and went home. A week or two later, we had a zoom meeting. Nate was teaching us how to make Miso soup! He explained how to do it, we could add our own ingredients if we so desired. I, myself, added beaten eggs and poured it in, making it kind of an egg drop soup. It was a lot of fun, and it was delicious!

SUMO WRESTLING

We had a lesson on Sumo wrestling, a Japanese tradition.

WEATHER

We want to Thank Ms. Treena Jensen, the Official Miniboat Meteorologist from the National Weather Service in Portland, for her many amazing lessons and launching advice.

Christening

A Christening Ceremony was held on May 19:

A song was performed live at the Christening and will be professionally recorded at Rope Room Studios and then available here.

Destiny: A Song

The finished boat

Launch Day July 18, 2021

DESTINY was launched alongside SECOND WIND on 7/18/21 at 16:30 GMT.

And as the caption from Facebook says, "We end this fantastic miniboat year with the world premiere of the Song "DESTINY," written and performed by Eisenhower Elementary students Peyton and Addison. Music by Kati Claborn, Luke Ydstie, with Peyton Colson and Addison Kain. Special Thanks to Rope Room Studio!"

HERE IT IS:

July 31, 2021 - Landed in California

The Destiny sailed down the coast, but heading towards California and landed:

Thankfully, someone was able to find her and remove her from the rocks until it could be recovered:

The USCG was then able to help retrieve the boat from the beach:

Voyage 1: Complete

Click on the titles above to learn about the first voyage of DESTINY.
2nd Voyage
Miniboats Visit Three California Bays in August

After a challenging year, the Miniboat Program's 2020-2021 fleet was launched 50 miles west of Garibaldi, Oregon on July 18, 2021.  The miniboats sailed as their Quartermasters predicted, hugging the coast of Oregon and Northern California for over 500 miles. However, instead of hooking west with the trade winds, the miniboats were caught in a sudden weather change and made an unscheduled promotional stop in San Francisco.

S/V Destiny in Bodega Bay

As soon as Destiny came ashore in Bodega Bay, we could tell the beach at Sonoma Coast State Park was going to be difficult to reach. We immediately called the state park to see if they could get eyes on Destiny, but they were unable to assist at the time. Our next phone call was to U.S. Coast Guard Station Bodega Bay. The station was eager to help, but unfortunately was in the midst of a search-and-rescue operation that day.

After asking for help on a local Bodega Bay Facebook page, it was suggested that the museum reach out to the Fire Protection Service in the area. The FPS assessed the situation from the top of the cliff where the miniboat had crashed and didn't see Destiny at all. They concluded that the area was technically accessible, but it would be difficult to go down and investigate.

Later, Bruce Francis Smith from the same Facebook group offered up his services to hike down to the area and do a little reconnaissance. Unfortunately, he wasn't able to lift the miniboat up the cliff. He made sure she would be safe until someone else could come get her by tucking her above the high water mark–and he also took some great photos for us as evidence!

Coincidentally on the Coast Guard's 231st birthday, Boatswain's Mate 2nd class John Schaefer reached out to us asking if S/V Destiny was still sitting on the beach. BM2 Schaefer took time out of his day off duty to search for the miniboat. With some difficulty, he was able to get her up the cliff and back to Station Bodega Bay.

On August 23rd, the Mobile Miniboat Makerspace (MMM) pulled through the gates of Station Bodega Bay and loaded up a battered S/V Destiny. Bruce Francis Smith met us at the station and both of our Bodega Bay Miniboat heroes got to tell their harrowing story of getting Destiny off the rocks. After a handover of some Fort George Beer and Astoria Coffee thank you gifts, the MMM headed over the Golden Gate Bridge and down to Hyde Street Pier at the San Francisco Maritime National Historic Park, where we were invited to set up our temporary workshop and miniboat display.

Over the next three days, middle and high school students from San Francisco came down to the pier after school to have some pizza and work until dark repairing Destiny. These amazing students were all members of the local Sea Scout Troop based just across the cove from the Hyde Street Pier and were suggested by educators at the San Francisco Maritime Museum as the perfect rescue team. Scouts got to learn for the first time how to mix epoxy, lay fiberglass and also got to do their least favorite thing… sand, sand, and sand. The amazing octopus mural painted on Destiny's hull was almost completely rubbed off by the rocks, but thanks to our expert painting team the livery was restored and a few new sea creatures were even added.

S/V Second Wind

Second Wind sailed past Destiny and continued south to Monterey, CA before turning north and sailing into Half Moon Bay. Commercial fisherman John Schulz, owner and operator of F/V New Krabmandu, and his deck hand Robert Gieskin discovered Second Wind about 100 yards from making landfall on a rugged beach with little to no access. That same morning, Schulz had taken a moment of reflection and hoped that he could be of service to someone that day. They spotted Second Wind on their way into the harbor, thinking that she was a marker buoy before realizing she was moving and had a name painted on the transom.

Scooping the miniboat from the water, Schulz placed her on his aft deck and returned to port. He was planning on relaunching her the next day, but when he returned from dinner, the miniboat had disappeared.

Second Wind had mysteriously vanished because when we realized the miniboat may have made landfall, we contacted the Pillar Point Harbor Patrol for their help. Wanting to keep the boat safe, the harbor patrol plucked her from the fisherman's craft and put her in their security yard. Thankfully, Captain Schultz contacted us per the instructions on the deck and was relieved to hear the harbor patrol had the miniboat. In our conversations, we learned more about Schulz's story.

Schulz uses a wheelchair after being injured in a snowboarding accident. After his injury, he decided to pursue commercial fishing full-time. He bought a lobster boat from the East Coast and brought it all the way back to Half Moon Bay. The lobster boat suits Schulz's needs perfectly because it has an open stern, which means that he can back it all the way into the dock and roll directly onto his boat.

When we arrived to pick up Second Wind from the Harbor Patrol, Captain Shultz was selling his day's catch off his boat, a nice load of halibut and rockfish. We had a nice visit with Captain Schultz and heard lots of great fishing stories. He said that Second Wind was the coolest thing he has ever found in the ocean and that says a lot—especially because last year, he found a watermelon with a note inside praying to the Watermelon Gods to "become famous in Hollywood."

Delivery to the USCG

The students of both classes were hoping to have a Coast Guard cutter relaunch their boats 50 miles off the Golden Gate.  Since our contacts were limited in the area, we reached out to our old friend and USCG Miniboat Mega-fan LT Stephen Atwell. He put out a plea for help to all of his Academy buddies aboard cutters in the Bay Area.  Within one hour, we had three vessels volunteer to do the relaunching. Students choose the buoy tender Aspen, as it was heading out that same week and could drop the boats in the water at the perfect spot.

After both miniboats had a chance to be on display at the San Francisco Maritime Museum, they were delivered to Sector San Francisco on Yerba Buena Island. The crew was very excited to see the two miniboats and happy to help. The Officer in Charge and the Chief assured us that they have "the perfect crew to do the relaunch" and were "going to do it right."

Although this was an unplanned stopover, it is exactly what the Miniboat Program is all about–engaging new people along each new boat's voyage.  The Bay Area community rallied around our students' miniboats, and only with their help were we able to get these boats back out to sea.  Like the song "Destiny," written by our Eisenhower Elementary students says… "It might not work today, but we will try another way, and we will get through with pride. We learned that very day that you can't decide your fate."

December 2, 2021 - Relaunched by USCG

June 14, 2023: Landed in Kiribati and recovered

On June 14, 2023, after crossing the Equator on June 10, the miniboat made landfall on the beaches of Nonouti Island in Kiribati. The Columbia River Maritime Museum was alerted of the landing, and hopefully the boat will be recovered soon.

Seeking assistance with recovering 1.5m uncrewed miniboat named DESTINY from Nonouti Island, Kiribati

UPDATE: MINIBOAT HAS BEEN RECOVERED!

The miniboat is named "DESTINY" and is part of an educational project from the US, in partnership with the Columbia River Maritime Museum. It was built by students at Eisenhower Elementary School in Vancouver, Washington in collaboration with Okuki Elementary School in Japan.

Students and participants involved in the project are seeking assistance to have the boat brought to a nearby school so they can connect.  The GPS is reporting from a beach at  -0.76043796539307, 174.47076559067 and we are looking for assistance to recover, only if it is safe to do so.

It was launched for this second voyage into the Pacific Ocean on December 2, 2021 by the US Coast Guard ASPEN and has since traveled at least 20,865 km (in 558 days) by the wind and currents alone. It is an uncrewed vessel, like a message in a bottle. We invite you to read above for the full story.

Please contact Educational Passages for more information and if you know anyone that can assist in recovering the boat and bringing it to a school. We will advise and assist with next steps after recovery is confirmed.

We are all non-profit organizations and cannot provide a financial reward for your help. Our intention is to connect children everywhere and promote the love for the ocean. We hope you can help us accomplish this goal, and bring the opportunity to connect children across the ocean with the project.

June 16, 2023

We noticed the GPS position had moved by June 16, and so we reached out to our friends at the Columbia River Maritime Museum to see if they had received any communication. It turns out that they had! The miniboat was found by the Boitaene family, and they shared some photos as well:

Next step is to connect classrooms in the fall when students return to the classroom, but in the meantime we're working to send everyone an update with the news!
The Columbia River Maritime Museum's Miniboat program was started in 2017 by Nate Sandal. He was inspired by the story of how a Shinto shrine washed up on the coast of the U.S. after a Tsunami in Japan. He thought that it would be a great learning experience for 5th-7th graders, to learn how to build and cooperate with a team. Each gets to pick a different department. It will consist of construction, art, preparing, designing, writing, engineering, tracking, deploying, documenting, and eventually launching. As a student I can say it was an incredibly fun and educational experience.