Updates:
2nd Voyage
June 2017
The DCA Eagles sailed almost all the way across the Atlantic but last reported on June 22, 2017.
March 2016
With more help from the US Coast Guard and Mark Moore, she was redeployed in the Atlantic at  28 04.54N, 79 38.0W at 1200 EDT on 15 Mar 2016.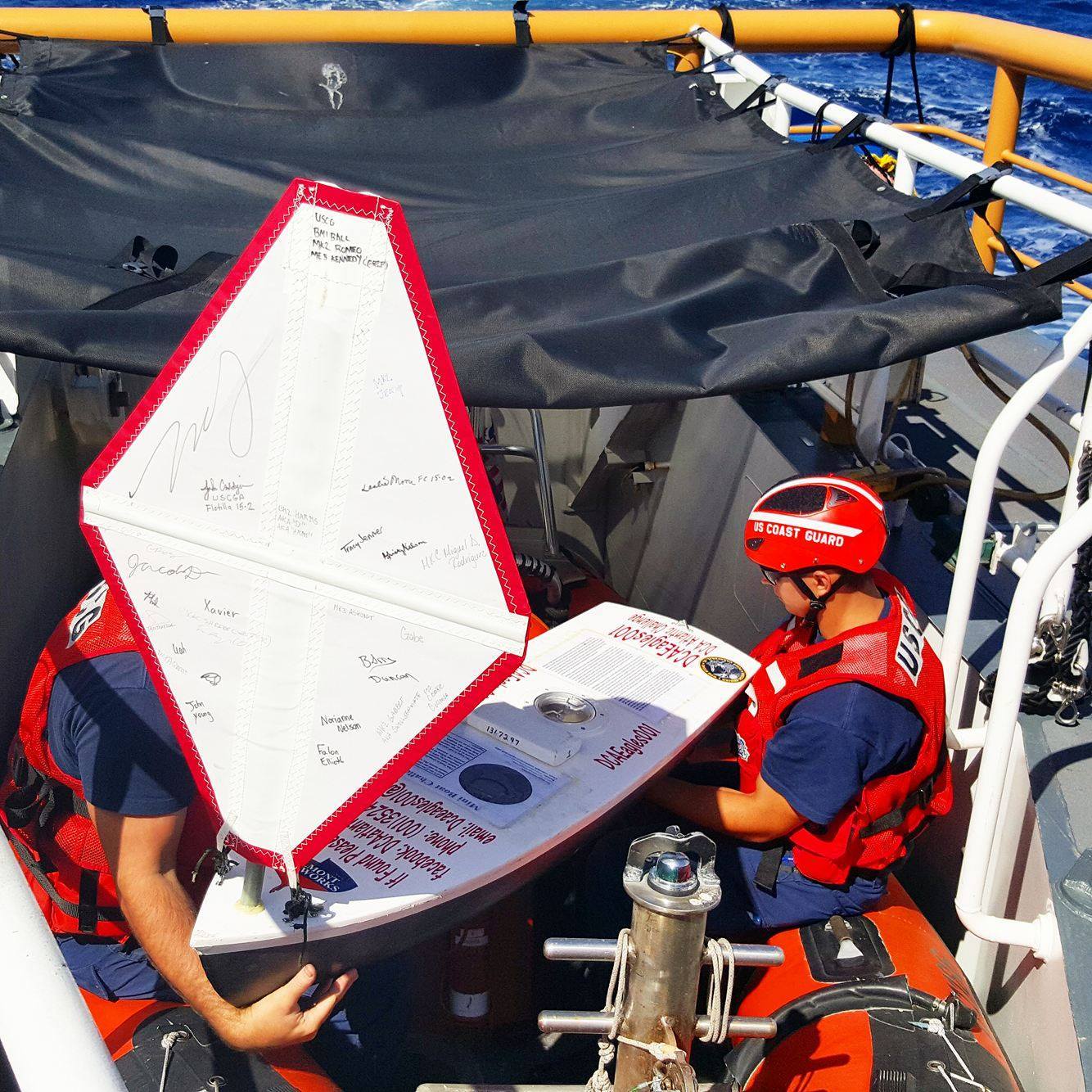 1st Voyage
February 24, 2016
On the morning of Feb 24, 2016, SS DCA Eagles landed on St Georges Island in the Apalachicola region of Florida where Tracy reported the local sheriff retrieving the boat and so kindly taking it to Ocala, Northern Florida, about 40 minutes away from where miniboat SS DCA Eagles originated.
February 19, 2016
On Feb 19, 2016, she was launched in the Gulf of Mexico. Her adventure started with sailing NNW.
January 2016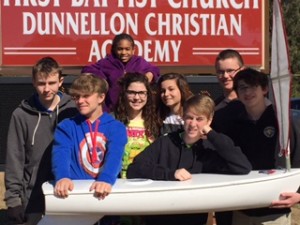 In late January 2016 Tracy reported: "We are now in the final stages of launching our boat called "S.S. DCA Eagles" (S.S. for sunshine State). Working with the USCG based in Yankeetown, Florida the S.S. DCA Eagles will be taken 30 miles out from Cedar Key. This should keep the boat away from the currents that could possibly swing it back into Florida and we hope the loop current will swing it into the Gulf Stream current swinging it around the bottom of Florida into the Atlantic. We have been told that USCG has units that we hope will re-launch it. If the boat does happen to swing back into the West coast but they feel confident it should work. The compartment contains notes and cards from the school and we hope that if the vessel makes it someone will enjoy our gifts. We are excited and looking forward to tracking the boat as it sets sail on its adventure."
The SS DCA Eagles belong's to Tracy Jenner students in Dunnellon, Florida at the Dunnellon Christian Academy.