Updates:
1st Voyage
The surface current drifter Forgotten was launched along with the miniboat Liberty on February 18, 2020 with a live stream on Facebook! Check it out: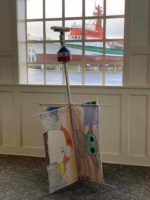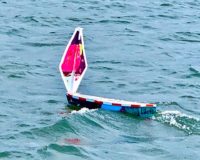 Where will they sail to? The students are tracking and plotting the locations on the cafeteria ceiling map: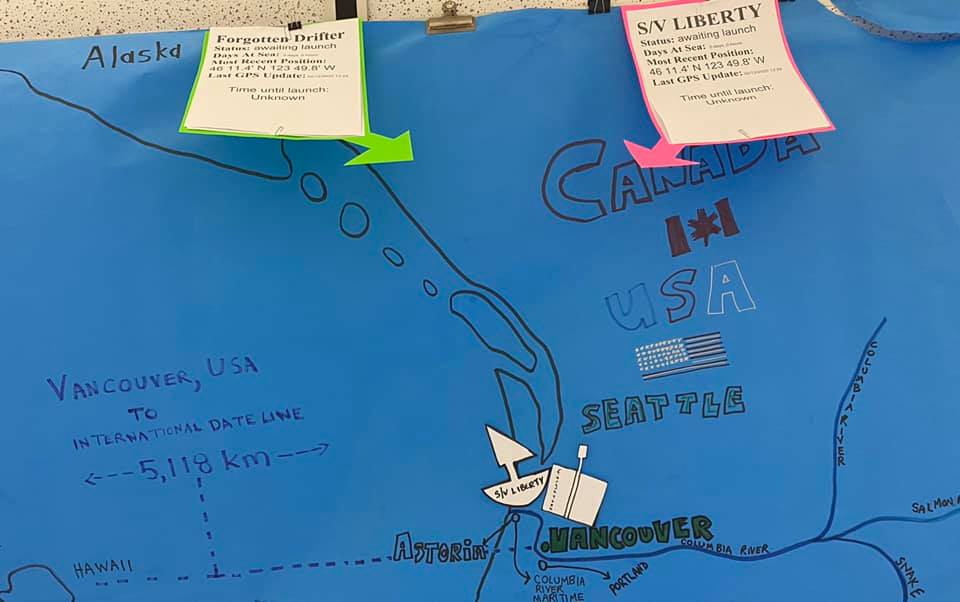 To see the track of the miniboat Liberty that was launched with the drifter, click here. 
The program was developed by the Columbia River Maritime Museum in partnership with the Consular Office of Japan in Portland, and Educational Passages and is supported by Pacific Power, the U.S. Coast Guard, Columbia River Bar Pilots and many others.
The Columbia River Maritime Museum's Miniboat Program provides a global, multidisciplinary STEAM learning experience for 5th – 7th grade students in the Pacific Northwest and Japan by empowering them to cooperatively design, build, launch, and track seaworthy, GPS-equipped boats on a journey across the Pacific Ocean.
Since the CRMM program start in 2017, more than 1,200 students on both sides of the Pacific Ocean have been involved in the launch of 24 miniboats (traveling a total of 53,469 nautical miles and counting). These boats are tracked daily, and students are still building on the skills they honed to launch them.