Updates:
1st Voyage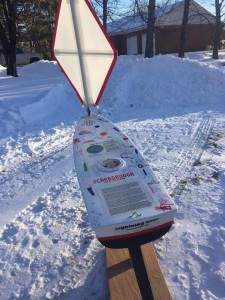 This is the fourth boat from Scarborough Maine's school system. It was launched from F/V Harmony on the evening of 17 Feb 2016 by Jesse, a fishermen from the Fish Exchange in Portland, ME,  140 miles east of Cape Cod on the northern flank of Georges Bank.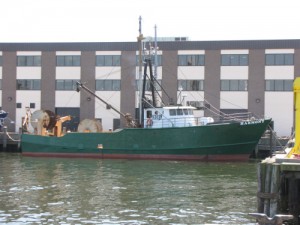 The Lightning Boat traveled all the way to the Azores and was last heard from on November 13, 2016 (after 269 days at sea!).
May 2018
We received an email on May 13, 2018 from Clive Mayo in the Bahamas saying that the Red Storm had been recovered. After a couple of emails and picture confirmation, it was in fact the Lightning Boat, one of the Scarborough miniboats from 2016! Coincidentally, the Red Storm was launched this same week out in the Atlantic after hiding for two years onboard the State of Maine. The Lightning Boat must have skirted around the Azores and traveled back on the currents to the Bahamas.