Updates:
1st Voyage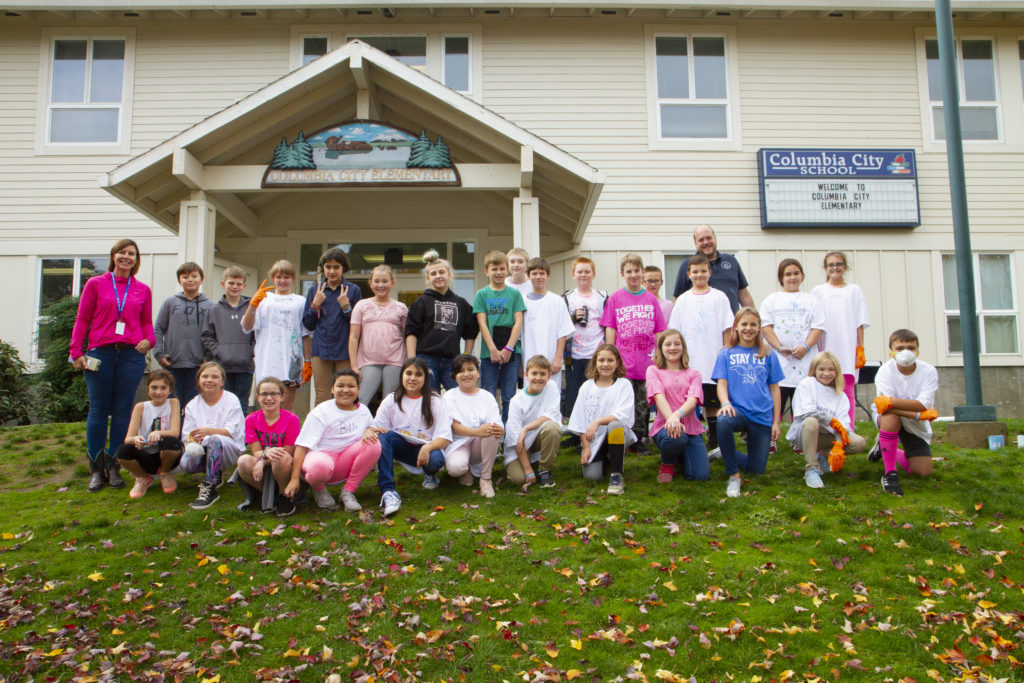 The Name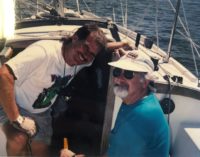 "The naming of our boat PHILBERT came after the class learned about a man in our community. I told the class about Phil, a man I knew from the Thanksgiving House. He made a big impression on me when I volunteered there. He loved sailboats. He drew them and made models, and told me many stories. Phil loved kids and supported students in our area who had special needs. He passed away last year. I thought naming our boat after him would be a special tribute, and the class agreed!"
Building the PHILBERT

January 21, 2020 - CRMM Miniboat Student Summit

March 6, 2020: Launched

The Philbert was launched off the Coast Guard STEADFAST on March 6, 2020 along with the Boat-a-Lahti. You can see the pair on the deck of the ship as they were preparing for deployment (pictured right) and at sea during sunset (pictured below).

March 23, 2020

By March 23, Philbert had already sailed 880 nautical miles in 17 days.

April 23, 2020

The crew of the USCG Steadfast returned back to port after after 65-day counternarcotic patrol [For Press Release, click here]. On March 6, they launched the Boat a Lahti and Philbert miniboats. More pictures and videos to be posted soon!

Coast Guard Cutter Steadfast crewmembers participate in the Columbia River Maritime Museum's Mini Boat Project while underway in the Eastern Pacific Ocean [Image 2 of 5] – "U.S. Coast Guard Cutter Steadfast (WMEC 623) crewmembers hold the Boat-A-Lohti and Philbert, prior to launching the mini-boats constructed by students from Oregon elementary schools while the cutter was approximately 200 miles off the southern tip of Baja, Mexico, in support of the Columbia River Maritime Museum's Mini Boat Project, March 6, 2020. The project connects students from local Oregon elementary schools with their peers in Japan, by educating the students on the significance of ocean currents and weather, while the students building miniature boats to send across the ocean to one another." US Coast Guard Photo by Chief Petty Officer Matthew Masaschi
The program was developed by the Columbia River Maritime Museum in partnership with the Consular Office of Japan in Portland, and Educational Passages and is supported by Pacific Power, the U.S. Coast Guard, Columbia River Bar Pilots and many others.
The Columbia River Maritime Museum's Miniboat Program provides a global, multidisciplinary STEAM learning experience for 5th – 7th grade students in the Pacific Northwest and Japan by empowering them to cooperatively design, build, launch, and track seaworthy, GPS-equipped boats on a journey across the Pacific Ocean.
Since the CRMM program start in 2017, more than 1,200 students on both sides of the Pacific Ocean have been involved in the launch of 24 miniboats (traveling a total of 53,469 nautical miles and counting). These boats are tracked daily, and students are still building on the skills they honed to launch them.