Updates:
1st Voyage
This boat was built by students at IES Eusebio Barreto, from La Palma island (Canary Islands). The action is running under support of the iFADO project (Interreg Atlantic Program).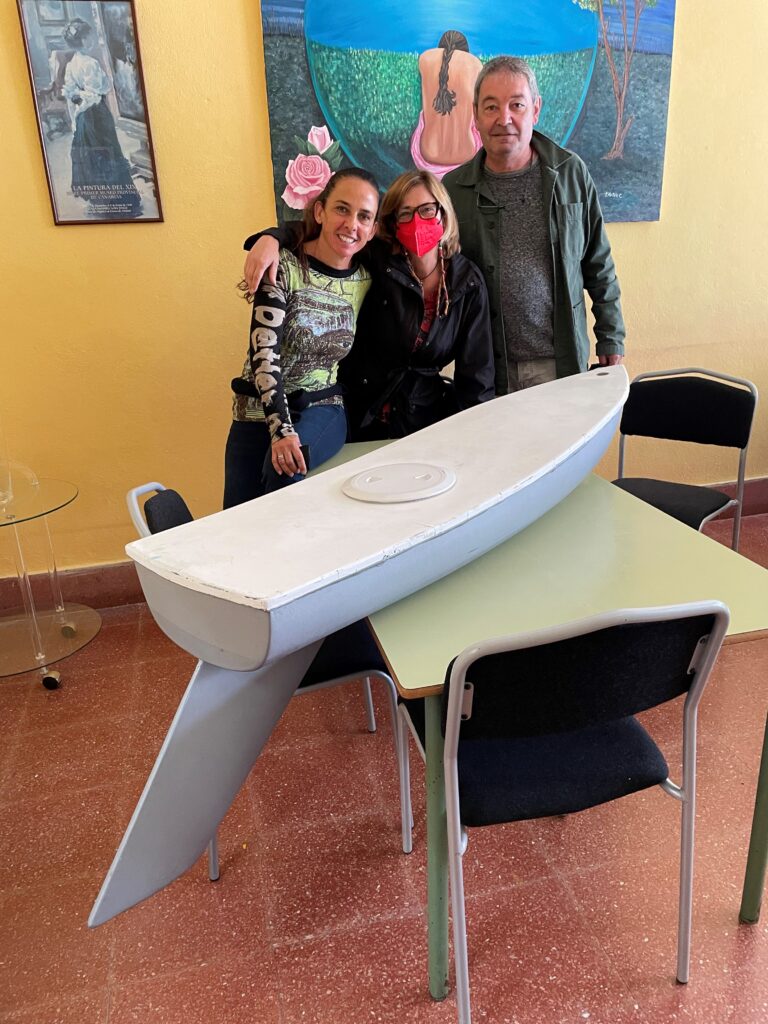 Pictured here is the boat with the Headmaster and Teachers before it was decorated by students.
The boat was launched on June 3, 2022 from la Palma, the island that suffered the volcano eruption for 85 days beginning on the 13th of September 2021. PLOCAN has been involved in scientific research around the volcano.
This is the 5th miniboat from iFADO project to be launched, and the second iFADO miniboat from the Canary Islands.
This is the 2nd miniboat from PLOCAN to be built and launched in collaboration with the iFADO Project (Innovation in the Framework of the Atlantic Deep Ocean).