Updates:
1st Voyage
In October 2019, students at Winnacunnet High School prepared their miniboat Riptide for a research expedition: To better understand sea turtle strandings in Massachusetts Bay. Here is a picture of a couple of the students getting ready to paint the hull.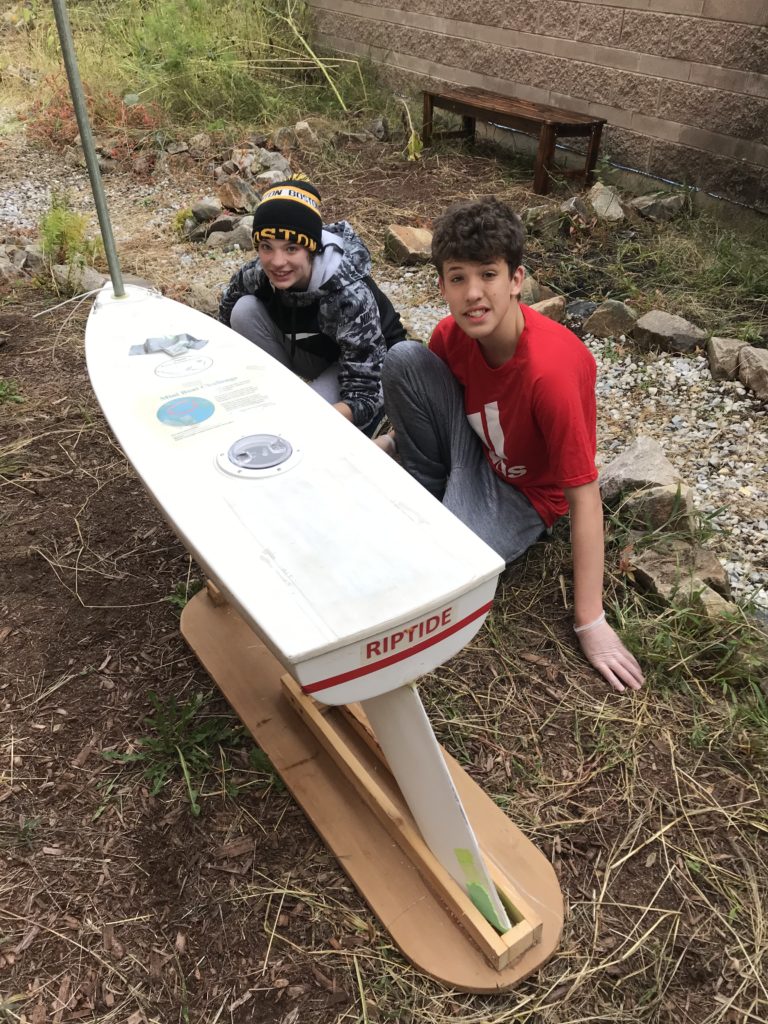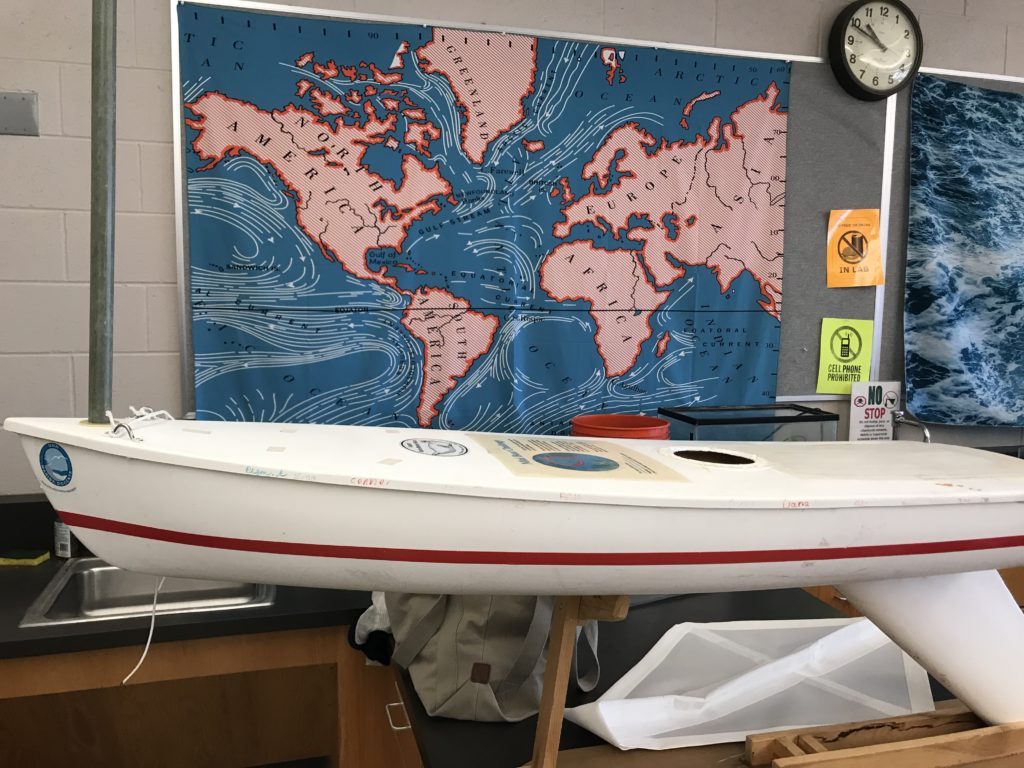 The first voyage of the Riptide was on October 31 and was accompanied drifters from Boston College High School (Boston, MA) and decorated by Boys Town New England (Portsmouth, RI).
2nd Voyage
3rd Voyage
On its third voyage which began 15 November, accompanied drifters decorated and built by Falmouth High School (Falmouth, MA), it landed in the sand dunes. Thanks to Ms. Boland who was visiting the Cape who helped to recover it and bring it back to Audubon for redeployment. Also thanks to NH State Trooper Lazos for this efforts as well! The local community is helping out a lot with this research project and we are very grateful.
4th Voyage
The Riptde's fourth voyage began on 19 November and was accompanied drifters from decorated by Cape Cod Academy (Osterville, MA).
5th Voyage
The Riptide was released for a 5th time in Mass Bay on November 23, accompanied by redeployed drifters from Falmouth High. Thanks to beachwalker Bud Walcoulder it has been safely recovered.
6th Voyage
The sixth voyage of the Riptide was on 26 November and was accompanied by redeployed drifters from Bethlehem Elementary. Thanks to Natalie for moving the boat to safety while it awaits recovery.
This miniboat is being deployed multiple times in an effort to gather information about winds and currents in Massachusetts Bay to correlate with sea turtle strandings. To see all of the assets being deployed, visit the map here.