Cape Cod Sea Turtle Project
These miniboats are being used to better understand sea turtle strandings in Massachusetts Bay.
In October 2019, partners included NOAA NEFSC/GOMLF, Mass Audubon's Wellfleet Bay Wildlife Refuge, University of Rhode Island, and Cape Cod Schools.
In 2022, with support from Falmouth Education Foundation and Falmouth Public Schools, Falmouth High School set out to upgrade three miniboats with sensors to collect data in the bay during the 2022-2023 stranding season.
Two miniboats were launched on December 21, 2022 and recovered on December 22,2022. Click on each boat page to learn more: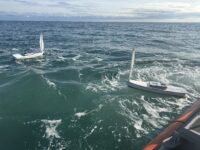 Falmouth Public Schools shared about the project in their "Clipper Corner" on January 6, 2023. To read the article by Sarah Murphy, click here: Falmouth Education Foundation Fosters Citizen Science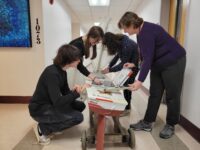 The students presented about their project to the Falmouth Education Fund's in Action Showcase, which featuring a range of current projects on February 8. For those who missed it, here is a link to the event: FEF Showcase (miniboat presentation starts at 34:40)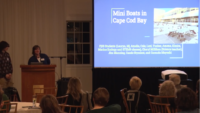 The third miniboat, Scarborough Sailor, was launched on March 10, 2023 and landed on March 11.
That concludes the launches for this school year, but the project will still continue as students analyze the data and prepare for the next phase.