The miniboats Teal Turtle and HK Pride are part of a partnership with the USS Constitution Museum in Boston, MA, and neighboring Boston Public School, Harvard-Kent Elementary. They were made by eleven 4th graders in Mr. Brett's science enrichment class in winter of 2020.
USS Constitution turned 223 years old and we threw a virtual birthday party with the Ship. During the festivities, the boats were ceremonially launched into Boston Harbor from a dock next to USS Constitution. We were joined by Mr. Brett, the science specialist at Harvard Kent school, and the students watched from home. In keeping with US Navy tradition, the boats were christened with a sparkling beverage right before hitting the water. Huzzah!
The event was streamed on Facebook live:
By March the miniboats were ready for sailing: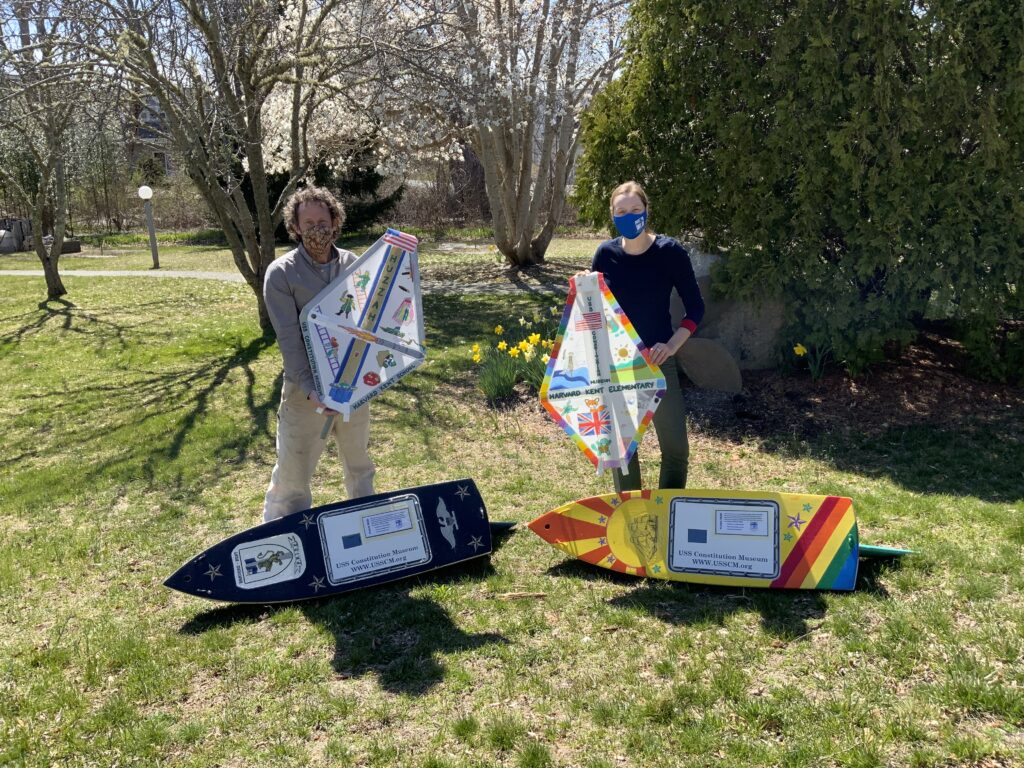 On May 4, 2021, the crew and class of C-297 of the SEA Semester launched the boats off the SSV Corwith Cramer on their journey from Florida to Woods Hole!